Same Day Music is an
authorized Vestax dealer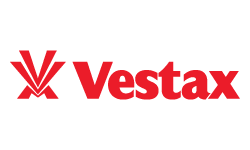 Spin2 from Vestax is an all-in-one DJ controller designed together with Algoriddim, the creators of the popular music mixing app djay for Mac, iPhone and iPad. Spin2 plug and plays with djay, bypassing complicated setups to immediately mix songs from your iTunes library. If you want an easy to use, fun and professional DJ controller, look no further!
Be Your Own DJ
Put your iTunes music to work with Algoriddim djay, the #1 DJ app in the App Store. djay seamlessly integrates with your iTunes library allowing you to mix your music and DJ with your Apple devices. The extremely intuitive drag and drop interface, tempo matching, and mix recording bring life to your music.
Feel The Mix
Spin2 puts all of the functions of the djay software at your fingertips. Professional Vestax mixer controls, EQ, crossfader, jogwheels and intuitive DJ effects controls make the mixing experience an absolute pleasure. Spin2 also gives you high-quality audio to cue up songs and mix them in via the headphone output and send your mix to your speakers. Paired with djay for iPad, iPhone or iPod touch, you have an ultra-portable DJ system ready to rock any party.
Perform Video Remixes
Spin2 combined with Algoriddim vjay makes the perfect video remix station. Mix and scratch your favorite music videos from iTunes, or create your own audio/video remixes using your favourite sountracks and your personal video files. vjay includes intuitive audio-visual effects such as Loops, Slices, Scratches and video transitions -- fully controllable in real-time with Spin2.
Loving Your Apple Devices
Spin2 was made for Apple devices, even allowing direct plug-and-play connectivity to your iPad, iPhone, or iPod touch with the integrated 30-pin connector. Spin2 also charges your device for endless DJ session. Got an iPhone 6 or 5? Just get the Lightning to 30-pin Adapter from Apple and you are on your way. There is even iCloud integration for syncing important djay data across your Apple devices.
Features:
- djay software gives instant access to your iTunes library on your Mac, iPad, iPhone and iPod Touch
- Browser navigation to search and load songs without a single mouse click
- Two Touch Strip controls to search and access any point of a playing song
- Record your mix and directly save it to your iTunes library to play back and share
- Mixer controls built with high quality faders and rotary knobs
- 3 band EQ and high definition filters smoothly blend one song into another
- Harmonic Match in djay automatically detects a songs key so you can match it to songs of the same key within iTunes
- Tempo detection in djay calculates the BPM and exact location of each beat
- A host of real-time effects with an easy to use one-touch grid for instant FX, a more advanced custom panel
- Use Auto-Loop to continuously loop part of a song, or remix live using Bounce-Loop to mash up your song
- Use the live sampler to add short jingles into the mix with the dedicated Sampler Pads
- High-resolution touch-sensitive jog wheels enable you to scratch and remix
- Remix your favorite iTunes music and videos, and create your own visual footage live by using vjay for iPad or iPhone
- Create easy video and audio mashups using your videos on your iPad and iPhone
- Easily create soundtracks for your videos using songs from your iTunes library, and remix it all with vjay's visual and audio effects
- Scratch your videos with Spin2's jogwheels and tweak your audio and video with the Loop, FX and transition controls
- vjay has every advanced audio feature found in algoriddim djay
- Studio grade audio interface, providing premium sound quality with high output levels
- iOS 6 users have the advantage of DJing with multi stereo output
- Compact and travel friendly
- Once connected to a Mac (USB) or to an iPhone, iPad or iPod touch (30 pin connector), the Spin2 instantly takes control of the djay software/app
- Connect your powered speakers or stereo system to the RCA outputs and your headphone to the 1/4-inch jack output
- Spin2 charges your iOS device via the 30 pin connector
Note: iPad or iOS device not included.
Same Day Music is an authorized dealer of
Vestax
products.
Minimum System Requirements
- Mac
- OS: Mac OS X 10.6 or later
- CPU: Intel CPU or higher
- RAM: 1GB or more
- USB 2.0 port
- HDD space for music data
- iOS
- iPad: Compatible with iPad, iPad 2 and iPad 3rd generation
- iPhone: Compatible with iPhone 4, iPhone 4S, iPhone 5, iPhone 5c, iPhone 5s, iPhone 6, and iPhone 6 Plus
- iPod touch: Compatible with iPod touch 4th generation and iPod touch 5th generation
- iOS: iOS 4.2 or later. iOS 6 or later is required for multi channel stereo output
- Note: If you are using Spin 2 with an Apple device that has a Lightning connector, please use Apple's Lightning to 30-pin adapter.
What's in the Box:
- Spin2
- Power adaptor
- User Manual
- djay for Mac license number
- USB cable
Same Day Music is an authorized dealer of
Vestax
products.