Same Day Music is an
authorized Vestax dealer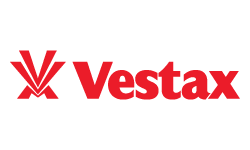 The Vestax VCI-380 is a 2 channel DJ controller with a built-in Digital DJ mixer, powerful and creative, opening the door to limitless possibilities of controllerism. Mix, scratch, cue, effect, sample, trigger, loop and slice. Every feature of the VCI-380 is optimized to enhance the DJs performance and approach in manipulating music. Designed hand in hand with Serato, VCI-380 is bundled with ITCH, providing an arsenal of musical craft tools with perfect integrity, straight out of the box.
Everything is at Your Fingertips
The 2 x 8 banks of FSR trigger pads on the VCI-380 are jam packed with creative Performance Modes such as the Slicer, Roll, Sampler, Loop, Hot Cue and Pad FX. With the given features you can trigger cue points, samples, loops, slice up beats, and shoot off Pad FX together. Pad FX creates amazing combinations to manipulate music in ways nobody else has before: holding each pad (aftertouch) will modify the FX parameter, along with triggering Performance Mode functions. FX are an essential tool to spice up your performance; in addition to Pad FX, each deck features classic FX controls.The Ribbon control on each deck alters the parameters of Pad FX, swipes, holds and needle drops tracks.
Ultra-Stable Performance
The legendary jog wheels from the Vestax VCI series have stepped up in their game with an advanced structure and larger platters for extra stability and smoothness. The platters of the VCI-380 are highly responsive, transmitting MIDI signals with extreme accuracy. The LED needle point embedded in the jog wheel provides excellent visual monitoring, indicating the decks playback position. The torque of the jog wheels can be adjusted to your preference, and as like all VCI series controllers you can pitch bend the track by touching the sides of the jog wheels.
Stand Alone Mixer
The stand alone mixer function of the VCI-380 has great capacity for adaptability. The two hybrid channels are capable of mixing external devices such as CD players, turntables and MP3 players, together with tracks and samples Serato ITCH is playing. Each channel has an RCA Phono/Line input for limitless connection options, and the crossfader and input faders curve can be adjusted like any DJ mixer. Mixes with the input source can be tweaked with Trim, EQ and in addition, the FX knobs on each channel function as Hi-Pass filters, to add an extra touch to your performance.
Amazing Sound
The built in high quality 48 kHz/24 Bit audio interface based on technology developed with the critically acclaimed Vestax VCI-400, features BIT-Perfect audio powered by a studio grade asynchronous USB streaming system. This extremely advanced technology provides low latency, premium sound quality and outputs your mix, analog or digital, at its true clarity.
Features:
- Free upgrade to Serato DJ
- 2 Channel USB MIDI controller for Serato DJ
- Built-in 24Bit/48kHz audio interface
- 2 x 8 Performance Pads with Velocity & Aftertouch lit with RGB LEDs in seven
colors
- 8 Performance pad modes, including: Manual Loop Mode, Saved Loop Mode,
Auto Loop, Loop Roll, Sampler, Hot Cues (x8), Slicer Mode and Loop Slicer Mode
- PAD FX function - one finger control of the performance mode features while
controlling an effect at the same time
- Dedicated FX section for each channel
- Ribbon (strip) control for Pad parameters and Needle Drop
- The Slicer, a powerful performance tool that chops up a section of your track and
lets you re-arrange parts on the fly
- SP-6 Sample Player: trigger up to 4 banks of 6 samples. Great for, live drumming
in your sets, adding interesting samples and stings or just layering loops
- Large scale 5 1/3" jog wheels with needle position display
- 2 Mic/Aux inputs with volume control
- Balanced Master output (XLR) & Booth output (RCA)
- 19" rackmount kit (optional)
- Robust metal body construction
- CFX-2 (Digital Crossfader) compatible
- 2 Channel stand-alone audio mixer with Phono / Line input
- Hi-Pass filter, Trim and 3 band EQ on stand-alone mixer
Serato DJ Features
- FX, powered by iZotope
- FX Expansion Packs to Activate/Purchase in-app
- Single and Multi FX modes
- Slip Mode
- Recording
- MIDI Mapping- SP-6 with Sync / Simple and advanced modes
- Up to 8 cue points
- Manual loops with 8 saved loop slots
- Auto loops and loop rolls
- Cycle through the DJ-FX, Recording and SP-6 panels by using the panel select
- Mic/Aux support
- Smart and Simple sync
- 4 Performance view modes
- Autoplay
- Beatgrid detection and Beatgrid editor
- Serato Remote compatibility
- Serato Video compatibility
- Whitelabel.net track support
Same Day Music is an authorized dealer of
Vestax
products.
- Size: 427(W)x304(D)x60(H)mm (knobs included)
- Weight: 3.5kg
- Power: SDC-7 Power Adapter
- LINE Input A/B: Unbalanced, Stereo, RCA Connector x2
- PHONO Input A/B: Unbalanced, Stereo, RCA Connector x2
- MIC Input 1: Balanced XLR type connector (Female) x1
- MIC Input 2: Balanced, 1/4 inch Phone connector
- MASTER Output: Balanced XLR type connector (Male) x2
- BOOTH Output: Unbalanced, Stereo, RCA Connector x2
- HEADPHONES Output: 1/4 inch Stereo Phone connector x1, 3.5mm Stereo Mini
connector x1
- AD/DA Converter
- Bit Depth: 24 bit
- Sampling Frequency: 48khz
- USB I/O: USB 2.0, 4 Channel audio I/O, MIDI control I/O
- B type connector (Female)
- USB Audio Class: UAC 2.0
- Frequency Response: 20Hz to 20kHz (+0/-0.5dB)
- SN: 80dB (A -WTD) or better
- THD: Less then 0.05%
- Power Supply: 7.5VDC (Vestax SDC-7 AC-DC adaptor)
- Power Consumption: 6W (100V - 230VAC)
- Size: 427(W) x 304(D) x 60(H) mm (knobs included)
- Weight: 3.5kg
Minimum System Requirements:
Windows:
- OS: Windows7 (SP1 32Bit / 64Bit)
- CPU: Intel Core Duo 1.8GHz or more
- RAM: 2.0GB or more
- USB 2.0 port
- CD-ROM drive
- Free HDD capacity for music data
- NOTE: The VCI-380 does not support Intel Celeron, ATOM and AMD processors.
Macintosh:
- OS: Mac OS 10.6 or later
- CPU: Intel CoreDuo 1.66GHz or more
- RAM: 1GB or more
- USB 2.0 port
- CD-ROM drive
- Free HDD capacity for music data
- Please note above are the minimum requirements and do not guarantee operation with all computer and devices. A computer with higher specifications is recommended for optimal performance.
Same Day Music is an authorized dealer of
Vestax
products.