Same Day Music is an
authorized VHT dealer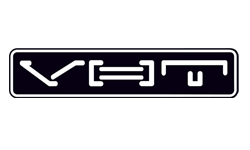 The ultimate compact, all tube guitar amp head! With its additional preamp gain stage, amazing variable Watts control, unique Depth control and tube-driven effects loop, the high-gain VHT Special 6 Ultra Guitar Amplifier Head rockets the popular Special 6 platform to the next level.
Features
- Overdrive and Normal Gain Inputs
- Overdrive Gain Control
- Variable Watts Control
- Depth Control
- 3-position Texture Switch
- Tube-Driven Effects Loop
- Line Out Jack
- 6 Watts
- One 6V6 Output Tube
- Two 12AX7 Preamp Tube
- Volume and Tone Controls
- Footswitchable Boost Mode
- High/Low Power Switch
- 4, 8, and 16 Ohm Speaker Jacks
- Handwired
- Mod-Friendly Eyelet-type Board
The Special 6 Ultra's added gain stage provides plenty of overdrive for searing leads, bone-crushing crunch, and gristly grind, while its amazingly effective variable Watts control can reduce the volume to whisper-quiet bedroom practice levels while maintaining the same overdriven tone, texture and dynamic feel.
The Special 6 Ultra features the same unique Volume and Tone controls as the original Special 6, the same footswitchable Boost, High/Low Power switch, and a similarly mod-friendly eyelet board. In addition, the Special 6 Ultra from VHT features a unique multi-position Depth control that fine-tunes the low-frequency depth; this feature allows you to carefully voice the amp's low-end to perfectly suit a wide range of guitars, pickups, speakers, and musical styles.
The Special 6 Ultra ships with a 6V6 output tube for sweet clean and rich overdrive tones, and to accommodate tone-seeking experimenters, it can accept a wide range of alternate output tubes as well. The VHT Special 6 Ultra amp head also features an all-tube buffered effects loop.
Same Day Music is an authorized dealer of
VHT
products.
-
Maximum Output Power:
6 watts
-
Amp Type:
Hand-wired high-gain single-ended tube
-
Tubes:
Two 12AX7; One 6V6
-
Controls:
Ultra, Volume (with Pull-Boost), Tone, Texture, Depth, Watts, High/Low Power
-
Cabinet:
Finger jointed birch plywood
-
Cosmetics:
Black vinyl and black grille cloth
-
Dimensions (HxWxD):
10.25 x 19.5 x 9.75 inches
-
Weight:
26.5 lbs. (12 kg)
Same Day Music is an authorized dealer of
VHT
products.