Same Day Music is an
authorized Waves dealer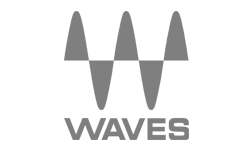 Platinum is an extraordinary collection of signal processing tools. From dynamics, equalization, and reverb to pitch correction, spatial imaging, and beyond, Platinum is ideal for tracking, mixing, mastering, and sound design. Now including MaxxVolume, Waves Tune LT, L3 Ultramaximizer, L3-LL Ultramaximizer, and IR-L Convolution Reverb, as well as all the plug-ins found in Waves Gold, Masters, and Renaissance Maxx bundles, Platinum is a powerful production arsenal for any studio.
Waves Native Platinum Bundle (Macintosh and Windows)
The Waves Platinum bundle includes 25 processors and is the most complete line of professional audio processors ever offered. Platinum combines the renowned Gold with new Masters and Renaissance Collection 2 bundles. Waves audio processor Plug-Ins are the quality standard for thousands of top audio professionals. This collection combines many of Waves most sophisticated technologies for sonic superiority.
Includes
L3 Ultramaximizer
C4 Multiband Parametric Processor
L2 Ultramaximizer
Doppler
UltraPitch
L1 Ultramaximizer
Maxx Bass
Linear Phase Multiband
Linear Phase Equalizer
MetaFlanger
True Verb Room Emulator
Q10 Paragraphic Equalizer
S1 Stereo Imager
Renaissance Channel
Renaissance Equalizer
Renaissance DeEsser
C1 Parametric Compander
Audio Track
Renaissance Compressor
Renaissance Reverberator
PsychoAcoustic Analyzer
Renaissance Bass
Enigma
MondoMod
Super Tap
DeEsser
Renaissance Vox
IR-L
Doubler
RennAxx
Waves Tune LT
PS22 Stereo Maker (TDM only)
Details
Renaissance Collection
Renaissance VOX combines compressor, limiter and gate functions to bring vocals and solo instruments to the front of the mix while pushing out unwanted noise. Renaissance Bass refines Waves popular MaxxBass technology to allow bass frequency extension through speakers with limited low frequency response. Renaissance DeEsser is the next generation DeEsser offering a unique Adapative Threshold that provides a more unified DeEssing and more natural sounding results.
Why C4 Multiband Parametric Processor
The new standard in Multiband. Pure innovation, with 4 band up and down expansion, limiting, compression, plus dynamic and standard EQ. Now with 48bit double precision, dithered to 24-bit output for TDM, and support for RTAS and AudioSuite too!
Waves C4 is the ultimate no-compromise multiband, hardware or software. No menus, tiny screens, or confusing interfaces. Craftsmanship in DSP without compare. Total integration of controls, with instant gratification.
Waves began with the Renaissance Compressor design, perfect for a multiband implementation. Connected to this heart of the C4 is an all new crossover designed with ideal phase characteristics for powerful control while remaining transparent.
Highly different functions in each band can be performed simultaneously, all with continual visual feedback from the Waves DynamicLine interface. Compress the lows, expand the low-mids, EQ the upper-mids, and limit the highs, all at once. The combinations are staggering and give you the ultimate in dynamic tonal control. You can even uncompress an over-processed signal (not that this would ever happen in the audio industry).
Pure control of exceptional sound, without compromise. Wavee realized the dream for you, now listen to the C4 for yourself.
Why Renaissance Reverberator
Renaissance Reverberator: Classic sound and controls for the demands of everyday production, Waves new reverb is just the new flavor you're looking for! Designed to be musical, not technical, Renaissance processors have clean and simple interfaces that are ultra functional with minimal clutter. The Renaissance Reverberator is the newest addition to the series, and is as easy to use as any classic processor with just a few straightforward controls and simple interfaces. It features rich reverb tails, plus a second generation early reflection system, providing density and texture.
Renaissance Compressor Features
56-bit precision dithered to 24-bit output for TDM
Opto-compression-mode - emulates opto-coupled hardware compressors.
Ideal for mastering or submix compression.
Electro compression-mode - allows deep compression by increasing release times at high attenuation levels.
Ideal for in-your-face vocal or instrument processing!
No-clip 'brick-wall' internal limiter - add up to 6dB or more to the output, maximizing levels with minimum distortion.
Warm character setting - add low frequency harmonics while approaching deeper compression to produce a warm, rich sound.
ARC (Automatic Release Control) technology delivers greater RMS levels.
Comprehensive factory presets.
When you use Renaissance Compressor, you can:
Get a hard punch from any solo track using Opto compression-mode.
Get in-your-face vocal and instrumental processing using Electro compression-mode.
Add up to 6dB or more to the output, maximizing levels with minimum distortion using a new no-clip 'brick-wall' internal limiter.
Produce a warm rich sound using a 'Warm' character setting that adds low frequency harmonics to the original signal.
Designed to be musical, not technical, Renaissance
Compressor has a clean and simple interface, rather than an emulation of hardware controls.
Renaissance Compressor - the answer to all your mastering or submix compression needs.
Renaissance Equalizer
Vintage EQ for rich, clear equalization. If you have a slightly dull or flat track, during final mastering you can tweak the edges and really breathe some life into it. Waves innovative standard functions allow simultaneous multi-parameter adjustment, so if you design a filter-curve that you like, you can select all bands and adjust them all together while maintaining the curve.
Attention native users! The new REQ provides warm and clear vintage-style EQ on native PC and Macintosh applications. It includes real-time graphing, preview, bypass functions and all with just a few intuitive clicks. Slick controls and great classic-style EQ sound make REQ the equalizer your audio deserves! All REQ functions can be performed using your computer's CPU power, i.e. no extra hardware is required!
L1 Ultramaximizer
The world's most popular digital limiter. The L1-Ultramaximizer from Waves combines look-ahead peak limiting with advanced requantization. This gives maximum level and highest resolution for all audio applications, from CD mastering to multimedia. L1 can be used as a mono or stereo limiter, with or without IDR processing, as well as the 'original' L1.
MaxxBass
Push the low-end capabilities of your speakers to the maximum.
Creatively add bass harmonics to extend perceived bass response.
For mastering or mixing, MaxxBass delicately sharpens the bass without blurring other musical instruments.
MaxxBass patent pending technology takes your bass to the maximum on more speaker sizes, from any source, by adding a series of harmonics to the signal.
These harmonics stimulate a psychoacoustic bass-enhancing effect - a phenomenon that small speakers rely on to play audible bass. MaxxBass simply maximizes this known acoustical phenomenon.
Thus bass frequencies are greatly enhanced without traditional EQ or bass compression. Taken to the extreme, you can actually remove the original bass signal completely and the ear will still "capture" the fundamental from the added harmonics.
Employing dynamic graphics and a simple user interface, MaxxBass allows you to creatively add specific harmonics to bass signals.
MaxxBass helps you hear better bass on all speakers, from your full-range to your laptop. Whether for mastering enhancements or site-specific mixing, your ears will perceive an amazing low end.
Q10 ParaGraphic EQ
Now 88.2/96kHz-ready for many native platforms! The world's most powerful equalizer, even used by other designers to design their EQs. 200+ audio effects and processes in the setup library, from SuperNotches to precision mastering. The Q10 provides precision control of equalization from subtle adjustments to extreme complex filters. Ideal for any aspect of audio production. Q10 works in mono/stereo, and with 1 to 10 bands of equalization.
S1 Stereo Imager
True Blumlein shuffling, MS/LR procesing, four unique stereo-image tools, unequaled anywhere. The S1 is a unique set of tools for remastering stereo mixes by enhancing and altering the stereo effect, designed for whenever the best stereo effect from a stereo track, mix or recording is required for mixing, mastering or remix applications.
Benefits of S1
Enhances stereo spatial effect
Remixing and rebalancing existing stereo mixes for remastering
Retains mono compatibility
Avoids phasiness effects
No alterations of tonal quality; no unwanted added effects
Simply brings out what is already there in the stereo mix
S1 Features
88.2/96kHz-ready for many native platforms
Spatial-enhancement using psycho acoustic shuffling process
Width alters size of stereo image
Rotation alters level-balance without affecting center channel sound
Polarity and channel swap for correcting stereo errors
Intuitive stereo vector display shows effect of stereo alterations
Left/right or MS metering for monitoring stereo effect
Phase-compensation to avoid phasiness effects
C1 Parametric Compander
The ultimate one band dynamic equalizer, and father of the C 4. Select any frequency range, then compress, expand, limit, or gate those frequencies. Simply an astonishing dynamic EQ, with phase compensation for transparency and quality.
The C1 is a frequency-selective dynamic processor allowing two simultaneous dynamic processes. It is an expert tool for any application requiring compression, expansion or gating. Select any frequency range, then apply a dynamic process to that range, or use as a traditional wideband device. C1 offers mono and stereo capabilities of the compressor and/or the gate. Now the C1comp and C1gate also offer 88.2/96kHz support!
PS22 StereoMaker
The revolutionary 3rd-generation stereo-from-mono tool. Ideal for restoration, SFX, guitar leads, and more. Absolutely without compare! Creates a rich and spacious stereo image from mono sources, and also enhances the spread of stereo sources. It can be used on single tracks of a mix, such as lead instruments or backing vocals, or for stereo enhancement of full mixes or old recordings.
PS22 is designed to avoid problems common with previous stereoization processes: it has virtually no unpleasant 'phasiness', very low coloration, high tonal accuracy, and good mono compatibility. These features makes the PS22 sound uniquely pleasant, natural, and free of listening fatigue. Unlike previous stereoizers, PS22 works not just on mono but also stereo inputs, spreading each and every sound in the mix about its original stereo position. This can be used to create a virtual acoustic reality where all sound sources have a size, and are no longer unnatural point sources.
The Waves PS22 interface provides controls allowing adjustment of specific sounds to be anywhere in the stereo image, plus an informative graphical display of position as a function of frequency.
PS22 Benefits
Enhances stereo spatial effect
Remixing and rebalancing existing stereo mixes for remastering
Retains mono compatibility
Avoids phasiness effects
No alterations of tonal quality; no unwanted added effects
Simply brings out what is already there in the stereo mix
PS22 Features
Spatial-enhancement using psychoacoustic shuffling process
Width alters size of stereo image
Rotation alters level-balance without affecting center channel sound
Polarity and channel swap for correcting stereo errors
Intuitive stereo vector display shows effect of stereo alterations
Left/right or MS metering for monitoring stereo effect
Phase-compensation to avoid phasiness effects
Enigma
Somewhat mysterious, totally innovative, Enigma is a completely new tool. Ideal for creation of creative filtering, it combines a complex notch filter system, short delay feedback loops, and modulation. Absolutely distinctive. Definitely Enigmatic.
SuperTap
Six taps with up to six seconds of mono or true stereo delay. Each tap includes independent Q10-style filtering, rotation (stereo panning), gain, and precision time control. Global LFO modulation and 2 feedback modes greatly expand the possibilities. Waves unique Rotation control on the feedback section can make each repetition progressively shift through (and outside) the entire stereo image. Set either the tempo or pattern using the Tap Pad; set your delays using standard note values or milliseconds. Precision Ampex 440 head spacing delays, killer factory presets, etc. It's the Mother of Delays. (And Native users have the full 6 second delays *with* modulation).
MondoMod
MondoMono is a very unique combo of linked modulators: AM, FM, and Rotation (stereo panning), for gentle wandering guitar solo panning or bizarre destructive effects, all in one plug-in. A single LFO drives all modulators with independent phase offsets between the modulator signals. Wacky, pulverizing, but still sensitive and totally unique, MondoMod throws a wrench into the works just when you need it.
Doppler
Create real-time doppler effects, both realistic and "outside the box". Waves Doppler gives you auto and manual triggering modes, plus full control of air damping, panning, pitch, path curve, gain, start/stop points, and reverb tail.
UltraPitch
An incredible formant-corrected pitch shifter with 6-voices (yes, *six*). All pitch shifting is done with optional formant-correction to avoid the old chipmunk effect, or for excellent gender-bending. Make a guy into a girl, or an alto sax into a tenor, etc. Each voice has independent stereo panning and delay, plus a little Animator delay-randomizer. Set the pitchshift by musical intervals (with 5 cent resolution), plus the formant mapping can be fully manual or you can use the presets that perfectly match instrumental formant responses. UltraPitch can create huge and thick stereo chorusing, doubling, parallel harmonies, excellent vocal slap/spread effects, and much more! The factory presets include classic setups for instruments, voices, plus some rather "outside the box" effects.
MetaFlanger
MetaFlanger produces vintage tape-flanging, phaser-emulation, and special effects like no other flanger, ever. Create gentle choruses, sharp phasing effects and a variety of true dual-delay flanging sounds quickly. The wet signal includes filters so you can flange or phase just part of the signal (and they are FIR filters for absolutely perfect harmonic alignment). Wow. Harmonic Convergence in a plug-in. Also features phase inversions at all key points, extensive factory presets of vintage emulations (Mutron, MXR, Itchycoo Park) and more.
TrueVerb
One of the best room emulations in existence, with exclusive distance control. Define the room, choose your seat!
TrueVerb from Waves, is a plug-in reverberation processor, which combines two separate modules - an Early Reflections simulator, and a Reverb - to produce a high quality, natural-sounding room effect. The user can define the room size, its decay time and frequency response, and, most uniquely, the distance (beyond the speakers!) to the sound source.
A design driven by psychoacoustic research gives TrueVerb its very convincing, yet uncolored sound. TrueVerb is specially designed for the multi-channel mixing environment. It will not change the original signal's stereo image, and will not alter the perceived level balance of the mix. As with other Waves plug-ins, TrueVerb features a flexible and informative graphic interface with a wide range of controls, plus a comprehensive setup library.
TrueVerb Benefits
Creates more natural sounding rooms
Will not distort stereo imaging information
Will not alter mix balance
Position sounds in space according to psychoacoustic rules
Enhanced control over reverb characteristics
Simple and persuasive control over sound distance illusion
Informative & convenient interface
Wide range of frequency characteristics
Convenient storage and recall of setups
New types of reverb sounds
Allows for dense audio effects
TrueVerb Features
Low coloration reverberation and early reflection
Stereo compatibility
Constant perceived sound level
Novel distance control
Separate distance & reverb controls
Linked distance & reverb mode
Editable time response display
Editable frequency response display
New setup filing mechanism
Space dimensional control
Variational control
DeEsser
Precision high frequency dynamic processor, modeled after vintage gear for fast, easy de-ess ing/HF limiting. Now 88.2/96kHz-ready for many native platforms!
Isolate and attenuate specific high frequencies
Can be applied lightly to a wide variety of mixes producing great sounding results
The ideal audio plug-in for attenuating high frequency 'ess' sounds - perfect for editing solo vocal takes and instrumentals. Using simple controls and dynamic graphic interface, either BandPass or HighPass SideChain filter-modes can be selected to isolate specific 'ess' sounds for attenuation. Factory presets are included for male and female voices, including wide and narrow focus for "ess" and "shh" sounds.
DeEsser's low CPU requirements make it super-quick and easy to use. It includes sharp filters in the SideChain, an energy detector hard knee compressor and a crossover filter. DeEsser features wideband or split audio-modes for attenuating either the entire audio or just high range frequencies.
AudioTrack
'The ultimate tool...the essential track insert!'
- ProRec.com review
The original channel insert with 4-band, fully parametric, EQ, compressor, and gate, all in one space-saving window, now 88.2/96kHz-ready for many native platforms! This is ideal for multimedia producers, voiceover, project studios, and more. Unbelievably efficient on any system, with undeniable quality!
In the review on www.prorec.com, Rip Rowan's 450MHz PII PC ran "80 bands of EQ, 20 compressors, and 20 noise gates. In real time on 20 solid tracks. No DSP used." Try the demo to prove it yourself. Listen to the quality. And what Rip didn't know is that AudioTrack has full 32-bit floating point accuracy (he thought it was just 16). Plus, we thank him for his challenge to sell AudioTrack separately. That is exactly what we are going to do.
AudioTrack's EQ is a true fully parametric 4-band EQ, with bell, shelf, and highpass/lowpass filters, all taken from the design of our famous Q10 equalizer. AudioTrack's Compressor includes expander ratios, plus a "one-hand" Autogain feature. The noise-gate removes background noise from voiceovers and more. And as a cherry on top, AudioTrack has excellent factory presets for producers in a hurry (who isn't?).
PAZ - Psychoacoustic Analyzer
Realtime analyzer based on our hearing, shows 52 or 68 bands, with RMS, peak, weighting, variable integration time, and much more. Built on the math that the ear uses...See what you've been hearing!
Perfect for mastering, trouble-shooting, environmental analysis and more.
See more of what your audio is really made of.
See peak or RMS frequency content and levels quickly.
Includes a Stereo Position Display for evaluating the 'spread' of the source.
PAZ uses wavelet techniques (as opposed to FFTs) to provide users with optimal graphic accuracy. Individual bands update independently for the fastest response and consequently increased accuracy and resolution.
PAZ offers two distinctive real-time audio-analysis displays in addition to Peak/RMS metering:
1. A distinctive continuous-graph Frequency Display - showing 52 bands most closely resembling the ear's constant Q critical frequency bands.
2. A wavelet-based real-time analysis including RMS or Peak modes with dual channel or total-stereo-energy graphing from DC to Nyquist, and unweighted, C- and A- weighting modes.
Optional resolution in 10Hz steps can be shown for precise analysis below 250Hz for a total of 68 bands. The display can be zoomed into any area of the graph, all the way to -80dBFS. Level analysis can be saved to a text file.
Level meters include L/R peak and summed average (RMS) display, with individually re-settable peak hold values. For fast operation, you can select just the meter you need from Analyzer, Pan, or VU - either all together, or each separately.
The Stereo Position Display shows how energy is spread into the stereo field, including anti-phase information, all in an intuitive real-time vector display. This meter is unlike a phase meter, and can help you visualize the energy distributed in the stereo image.
Same Day Music is an authorized dealer of
Waves
products.