Same Day Music is an
authorized Yamaha dealer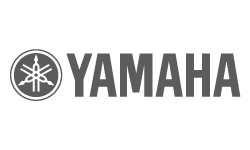 The Yamaha CP50 takes the core sounds and technology of the CP1, but its flexibility and portability make perfect for the working pro on the go. The CP50 adds a wide range of sounds to the CP1. Clavs, organs, strings and more make the CP50 perfect for church, school and live situations where everything needs to be performed on one keyboard. The CP50 features not only Virtual Circuit Modeling effects, but many effects taken from the Motif XS line of Synthesizers. The CP50 has a graded hammer action and a light-weight, portable design.
Features:
- The core sound of SCM (Spectral Component Modeling) technology
- 12 selected acoustic and vintage electric piano sounds
- 215 additional sounds (clavs, organs, strings and more) and various effects
- 88-Key weighted graded hammer action
- Customize function to create your original piano sound
- Record and playback functions for MIDI and audio
- Rhythm patterns for wide range of musical application
- Convenient Master Keyboard function
- Steinberg Cubase AI DAW software bundled
Spectral Component Modeling Technology
A unique new SCM (Spectral Component Modeling) tone generation system faithfully recreates the 12 selected sounds of acoustic and vintage electronic pianos and responds to the player's touch to provide more creative expression than ever before possible. Moreover, CP5 has 215 additional sounds and various effect to make them perfect for wide musical applications.
The Spectral Component Modeling system starts with a fundamentally different tone generation system than Yamaha has ever used before. By combining Sampling and Modeling technology, it optimizes tone generation for each instrument so that every nuance of the player's touch is translated into expressive tone.
Totally Original Piano Sounds
Allowing you to freely build your own acoustic and electric pianos by selecting different components of piano types, amplifiers, and effects, the Spectral Component Modeling technology makes easy work of recreating standard vintage sounds or realizing unique, original sonic palettes. With your instruments assembled, you can then adjust various parameters of the physical components like Striking Position to create an even more diverse range of exciting piano sounds.
88-Key Weighted Graded Hammer Action
The keyboard of the CP50 utilizes Yamaha's GH (Graded Hammer) technology to reproduce the true feel of a grand piano keyboard action, with heavier touch in the lower keys, lighter touch in the higher keys, and subtle gradations of weight and response throughout. Thanks to the input of concert-level, professional pianists during its development, the GH keyboard features superb balance and remarkable consistency.
Record and Playback Functions
Your CP50 can record keyboard performances as MIDI data and store them internally for playback whenever required; alternatively, you can also record these performances as audio data on a USB flash-memory device.
What's more, these and other Wave files from a USB flash-memory device can also be edited by using the bundled Cubase AI5, which offers more convenience for playing demo tracks in live stage or edit live recording in the studio.
Power Supply:
PA-150 Power Cord (Included)
Same Day Music is an authorized dealer of
Yamaha
products.
Voices
Maximum Polyphony: 128
Tone Generator: SCM (Spectral Component Modeling) + AWM2
Performances
Performances:
- Preset: 10 x 4 groups x 3 banks
- User: 10 x 4 groups x 3 banks
- External: 10 x 4 groups x 3 banks
Parts: 3
Voice Block: 12 piano voices(SCM + AWM2) + 215 other voices (AWM2)
Modulation Effect Block: 49 types
Reverb: 8 types
Master Compressor: 3-band
Master Equalizer: 3-band
Rhythm
Number of Kits: 14
Number of Patterns: 100
Control Interface
Keyboard: 88 keys, GH keyboard
Display: 24 character x 2 lines, vacuum fluorescent display (VFD)
Controllers: Pitch bend wheel, Master volume, Knobs 1 to 3, Part volume x 3, Master equalizer x 3
Connectors
Line Out: L/MONO,R (Unbalanced)
Headphones: Headphones jack (stereo-phone)
Foot Switch: SUSTAIN, ASSIGNABLE
Foot Controller: x1
MIDI: IN, OUT, THRU
USB: TO HOST, TO DEVICE
Other
Power Consumption: 7W
Additional package contents: Power adaptor PA-150 (or an equivalent recommended by Yamaha) , Foot pedal FC3, Owner's Manual, Owner's Manual CD-ROM, Software DVD-ROM (Cubase AI)
Size/Weight
Dimensions:
- Width: 1,381 mm
- Height: 165 mm
- Depth: 332 mm
Weight:
- Weight: 20.9 kg
Power Supply:
PA-150 Power Cord (Included)
Same Day Music is an authorized dealer of
Yamaha
products.