Same Day Music is an
authorized Yamaha dealer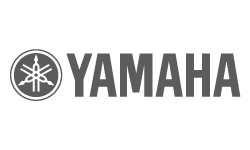 Yamaha's CP73 digital stage piano has been reinvented for working keyboard players with the very best Voices Yamaha has to offer, plus a completely reimagined user interface. And with the Balanced Hammer action of the CP73 this makes it ideal for playing all types of Voices and sound combinations throughout a long gig without fatigue.
The CP series features three main sections that can quickly be split or combined as desired: Piano, Electric Piano, and Sub. With Voices sampled from two of the finest concert grand pianos in the world — the Yamaha CFX and Bösendorfer Imperial — plus a Yamaha U1 upright and the vaunted CP80 electric grand, the Piano section lets the player shine in any musical style. Selectable damper resonance adds even more realism to piano Voices for solo passages.
The Electric Piano section is a map of soulful musical roads, rendering three 1970s models of the classic tine piano and ranging from delicate sparkle to barky attitude. Brighter and darker variants on the Wurly, as well as Clav sounds, cover all the vintage-keys bases. Stompbox-style effects such as touch wah, phaser, and more perfectly capture musical memories from Motown to prog to fusion to yacht rock.
The Sub section offers strings, pads, organs, chromatic percussion, and other Voices ideal for layering. Among this section's effects is an excellent rotary speaker simulation that classic organ enthusiasts will surely appreciate. Synth-like attack and release controls provide further sonic sculpting here.
Sound
Offers a wide range of grand piano, upright piano, electric piano and keyboard sounds for playing any music genre. Synth sounds for covering any gig or session. Split, layer or solo warm pads, lush strings, deep synth basses, synth leads, brass and more. The one to one CP control interface allows real-time interaction for instant sound creation. Extensive, integrated effects section for creating your own, unique sound. Each of the three sections (Piano section, Electric piano section and Sub section) features dedicated effects. There are also master effects with delay, reverb and master EQ with dedicated controls for easy, real-time tweaking. Virtual Circuitry Modeling re-creates the sound and behavior of vintage effects and high-end studio signal processors by modeling the circuits down to the original analog component level.
Touch
Action designed with knowledge informed by over 100 years of acoustic piano-making to provide piano players with the action they need for maximum expression. 88-key Natural Wood, Graded Hammer, triple sensor (NW-GH) keyboard with Synthetic Ebony and Ivory Key Tops – the fastest stage piano action on the market. Natural Wood keys offer the weight and response that piano players expect. A third sensor allows grand piano-like key repetition where notes can be re-articulated without a complete release.
Design
Built to withstand the rigors of the road and are extremely intuitive to use. The intuitive CP interface allows fast and easy splits, layers and sound-shaping directly from the front panel. Connect and integrate into your home studio or live rig with onboard USB MIDI and audio connectivity.
Mobility
Among the lightest and most compact instruments in their class.
Includes
- 73 key keyboard
- Owner's Manual
- Power cord
- Foot pedal (FC3A)
Same Day Music is an authorized dealer of
Yamaha
products.
Includes
- 73-key keyboard
- Owner's Manual
- Power cord
- Foot pedal (FC3A)
Control Interface:
- Keyboard / Number of Keys: 73 (E1-E7)
- Type: BHS (Balanced Hammer Standard) keyboard: matte black keytops
Voices:
- Tone Generating Technology: AWM2
- Number of Polyphony (Max.): 128
- Number of Preset Voices: 57 (Piano: 10 / E. Piano: 14 / Sub: 33)
Effects Types:
- Delay: 2 types (Analog, Digital)
- Reverb: 1 type (Hall)
- Master EQ: 3 bands (with sweepable MID)
- Insertion Effect: Piano: 2 systems (1: Damper Resonance / 2: Compressor, Distortion, Drive, Chorus), E. Piano: 3 systems (1: Drive / 2: Auto Pan, Tremolo, Ring Modulator, Touch Wah, Pedal Wah, Compressor / 3: Chorus1, Chorus2, Flanger, Phaser1, Phaser2, Phaser3), Sub: 1 system (Chorus/Flanger, Rotary Speaker, Tremolo, Distortion)
Connectivity:
- Line Out: OUTPUT [L/MONO]/[R] (6.3 mm, standard phone jacks, UNBALANCED), OUTPUT [L]/[R] (XLR jacks, BALANCED)
- Headphones: [PHONES] (6.3 mm, standard stereo phone jack)
- Foot Controller: FOOT CONTROLLER [1]/[2], FOOT SWITCH [SUSTAIN]/[ASSIGNABLE]
- MIDI: MIDI [IN]/[OUT]
- USB: USB [TO HOST]/[TO DEVICE]
- AUX: INPUT [L/MONO]/[R] (6.3 mm, standard phone jacks)
Other:
- Connectors: [AC IN]
- Display: Full Dot LCD (128 x 64 dots)
Size/Weight:
- Dimensions (W x H x D): 42-3/4" x 5-11/16" x 14"
- Weight: 28 lb, 14 oz
Same Day Music is an authorized dealer of
Yamaha
products.
Shipping Weights and Dimensions

Shipping Weight: 32 lbs
Shipping Dimensions: 54 x 21 x 12 in