Same Day Music is an
authorized Yamaha dealer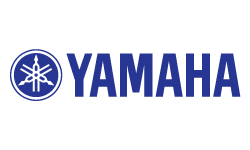 The Yamaha DGX650 features an amazingly realistic piano voice which is meticulously sampled from a concert grand piano. Play your classical compositions or any piano pieces in any style with ease on the Yamaha DGX650.
Yamaha's DGX650 digital piano offers a variety of interactive features that make playing music fun for everyone. Yamaha piano touch and tone come first via the Graded Hammer Standard action and PureCF sampling, which includes recordings of a concert grand piano.
Using the Smart Chord mode with accompaniment Styles, pianists of all abilities can easily play their favorite songs and sound like a pro. Finally, when you are ready to share your musical achievements, the USB Audio Recorder creates a CD-quality audio file on any USB device.
PureCF-sampled piano
Sampled from Yamaha's acclaimed CFIIIS concert grand, no other digital piano brand at this price delivers recordings from such a high-end instrument.
Graded Hammer Standard Keyboard
Thanks to Yamaha's experience as the world's leading manufacturer of acoustic pianos, Yamaha has developed a keyboard with action that's virtually indistinguishable from the real thing. Just as on a traditional acoustic piano, the keys of the lower notes have a heavier touch, while the higher ones are more responsive to lighter playing. The keyboard's sensitivity can even be adjusted to match your playing style. This Graded Hammer technology gives the DGX650 remarkably authentic touch in a lightweight instrument.
Amazingly Realistic and Dynamic Sounds
Yamaha's authentic Voices deliver incredibly natural and dynamic sound with all the nuances of the original instrument, from delicate to powerful.
Play Along with Styles
The DGX650 also has complete and fully automatic accompaniment features with the Styles. These Styles provide the equivalent of a full backing band covering wide variety of genres from waltz and swing to 8-beat and euro-trance, plus much more. Select a Style that matches the music you want to play, or experiment with Styles to expand your musical horizons. And if it's difficult to select the right Style from the huge variety available, use the Style Recommender function, which calls up a list of suggested Styles, based on a sample rhythm you play. Also, this instrument features a Smart Chord function, allowing you to simply press single keys, and yet play various chord progressions that authentically match the music genre and key you specify giving you even greater enjoyment from the Styles!
AUX line input
Connect any device with a line output like mobile devices, computers, mixers or even another keyboard and hear it through the internal speakers.
128-note polyphony
Provides enough horsepower for a dropout-free performance while layering two Voices and playing two-handed, sustained chords.
USB Audio (WAV) Recording/Playback
Capture performances as uncompressed audio to a USB drive. Then on a computer you can share your recordings via social media, CDs or mobile devices.
Smart Chord
From simple pop triads to complex jazz 7th chords, Smart Chord lets you play great-sounding chords with only a single finger and intelligently voices the chord based on the type of accompaniment Style selected.
Yamaha Education Suite
Yamaha Education Suite teaches you to play by breaking songs down to individual components, like pitch and rhythm, then reconstructing them once mastered.
NOTE: Yamaha LP-7A pedal system (pictured) not included.
Same Day Music is an authorized dealer of
Yamaha
products.