Same Day Music is an
authorized Yamaha dealer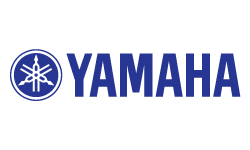 The Yamaha DTX530K is an electronic drum set with many desired and advanced features made for drummers of all experience levels. The DTX-PAD provides a snare head, open rimshot/closed rimshot voices for authentic snare expression, and the real hi-hat trigger and stand lets you match your ideal setup. The Yamaha DTX530K provides cymbals with cup, bow and edge voices that are choke-able for more expression. The realistic sounds of the Yamaha DTX500 module let you sound your best, and with the advanced practice tools and easy song recorder you will be getting better all the time.
Yamaha DTX530K e-Drum Set Features
- DTX500 Drum Trigger Module with 427 drum, percussion and effect sounds
- 50 preset drum kits to cover a diverse range of genres plus 20 user editable drum kits
- 63 preset songs in a wide range of genres and 20 user songs
- An Aux In jack lets you connect a CD player or an MP3 player
- High-quality click function that lets you customize rhythm and tone settings
- Challenging groove-check and rhythm-gate functions help you enjoy practicing
- Recording function that lets you capture your drum performances
- On-board high quality digital reverb effects
- MIDI out for controlling external gear and computer software
- 12 trigger inputs compatible with a wide range of pads and triggers
- Standard 5 piece configuration with kick, snare and 3 toms plus real hi-hat and 2 cymbals
- Pre-assembled RS500 compact rack system for easy setup
For Quiet Practice that Improves Technique!
The Yamaha DTX530K features traditional electronic rubber practice pads that have a nice stick rebound without being too bouncy. The module is compatible with the DTX-PADs so upgrading the kit is very easy.
Legendary Yamaha Sound Quality for All Your Drum Kits!
The Yamaha DTX500 drum trigger module features Yamaha's high-quality tone generator with realistic acoustic drum, cymbal, and percussion sounds. You get the sounds of hi-end oak, maple, beech and birch drums, with details like velocity-switching samples (that changes sound characteristic as you play harder) so you will feel like you are listening to a live set of drums. The 50 preset kits are ready for you to perform a wide range of music styles, and you can select your favorite sounds to create custom user kits, and add digital reverb effects and master EQ to sweeten the sound. With 427 naturally sampled acoustic drum and percussion voices, the DTX500 module will bring out your best playing by providing highly realistic and powerful drum sounds.
Play Along With Musical Practice Songs!
The songs of the Yamaha DTX500 module let you play along in different styles with or without the recorded drum track, solo the bass player, or with the full ensemble to make playing fun and practicing seem more like a band rehearsal.
Practical Tools that Improve your Groove!
Yamaha's popular groove tools have set the standard for educational functions that are not only easy and fun to use, but actually help you become a better drummer. The Yamaha DTX500 drum module has a collection of training functions including the popular Groove Check. Groove Check displays whether you are playing early or late, so you can more easily correct undesirable habits. Rhythm Gate is like a drumming game that automatically mutes the sound if you playing is too far out of time, so you quickly learn to control your groove and play in rhythm. Practice has never been this much fun!
3-Zone Cymbals with Choke Feature Deliver Realistic Expression!
The cymbals of the Yamaha DTX530K feature the advanced 3-zone cymbal pads which can express a different sound in each of the cup, bow and edge zones.
Expressive Hi-Hat System for Advanced Performance!
The Yamaha DTX530K features a hi-hat system that uses a remote hi-hat pedal controller (included with the kit) and trigger pad to provide realistic hi-hat expression. The pedal and pad can be located anywhere around the kit, much like the popular remote cable hi-hat systems for acoustic drums. Moreover, the hi-hat can express various styles of play such as open/close position, closed pedal and foot splash. You can even play tip and edge voices for adding subtle nuances to the beat!
Aux Input Connection to Play Along With Your Favorite Tunes!
The Yamaha DTX500 module includes an audio input for connecting an external music player to the module so you can play along with your favorite music, either though the main output or in your headphones, so you can quickly master the piece you want to learn note for note.
Programmable Click Tracks with the Hi-Performance Metronome!
The Yamaha DTX500 module is equipped with a high-performance, programmable metronome made for drummers that allows complicated rhythms and tones to be set.
Impressive Expandability and Upgrades - Add up to Four Pads!
The Yamaha DTX530K gives you peace of mind, too. Even after purchasing the kit, you can expand by adding up to four pads if you want more toms, cymbals or a double-bass configuration. All kinds of upgrades including support for the DTX-PADs are possible.
MIDI Connection Offers More Possibilities!
The Yamaha DTX500 trigger module is equipped with a MIDI output port for connecting the kit to additional devices or a computer* for music production applications. *Computer connection requires MIDI interface (ex: Yamaha UX16 USB-MIDI Interface)
RS500 Rack System Offers Compact Stability!
The Yamaha RS500 rack system comes pre-assembled for easy setup and offers solid performance in a light weight, fold-able design for easy storage.
Yamaha DTX530K Electronic Drum Set Includes:
- 1 x DTX500 Drum Module
- 1 x XP80 3 zone 8 inch snare
- 2 x PCY135 3 zone cymbals
- 1 x RHH135 13 inch hi hat
- 3 x TP65 tom drum pad
- 1 x KP65 kick trigger pad
Note:
Some assembly required.
Same Day Music is an authorized dealer of
Yamaha
products.
-
Tone Generator:
AWM2
-
Polyphony:
32
-
Voices:
427 Drum, Percussion, 22 Keyboard
-
Drum Kits:
50 Preset, 20 User
-
Effects:
19 types reverb, Master EQ
-
Songs:
3 Demo, 41 Practice, 19 Pad, 20 User
-
Connectors:
- Trigger inputs 1,5,6,7 (stereo phone Jack L: trigger input, R: rim switch)
- Trigger inputs 2,3,4,8 (stereo phone jack L: trigger input, R: trigger input)
- Hi-Hat control (stereo phone jack)
- Output L/Mono, R (mono phone jack)
- Phones (stereo phone jack)
- Aux In (stereo mini jack)
- MIDI Out
- DC in
-
Dimensions:
9.92 x 5.79 x 2.05" (252 mm x 147 mm x 52 mm)
-
Weight:
2 lbs (898 grams)
-
Includes accessories:
PA3C AC Adaptor
Kick pedal not included
Same Day Music is an authorized dealer of
Yamaha
products.