Same Day Music is an
authorized Yamaha dealer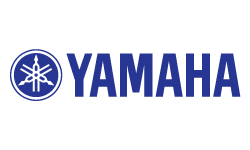 The Yamaha DTX532K features the DTX-PAD snare, plus real hi-hat and 3-zone cymbal pads that allow true drum playing techniques to be developed.
Utilizing the DTX-PAD snare for superior stick feel, you can play the head, open rimshot, and closed rimshot voices in each of the three zones for authentic snare expression. The Yamaha DTX522K electronic drum kit also features 3-zone operation for the ride, crash and hi-hat. The drums and percussion voices in the DTX502 module lets you sound your absolute best, and with the advanced practice tools and easy song recorder you will be getting better all the time. The USB port allows control over VSTi software and lets you import custom wave files.
Powerful DTX502 Drum Trigger Module
The DTX502 has almost twice the wave ROM and over 250 more sounds than its predecessor and features drum and cymbal samples from top VST developers that have been optimized for DTX. Also voices inherited from the other DTX modules have been updated for improved playability and sound.
Advanced Technology Under The Hood
Using proprietary laser technology to analyze drum strokes, they precisely tuned the trigger settings on the DTX502 series resulting in a more natural feeling with laser accuracy. You also get advanced features from the higher end models like cymbal muting, natural cymbal swells, and smoother snare drumrolls so the kits respond to every nuance of your playing, and 3-Zone hi-hat technology when using the PCY100 as a hi-hat pad.
3-Zone Cymbals with 'Choke' Feature Deliver Realistic Expression
The DTX522K also features the professional 3-zone cymbal pads, which can express a different sound in each of the cup, bow and edge zones. These cymbals have a good stick feel and low acoustic noise, which is essential for electronic drums when used for private practice. In addition to a very natural swaying motion, they also have the 'choke' function 360-degrees around the edge. You can even mute the cymbal before striking it -- a DTX exclusive feature
Updated Practice Functions with Scoring
Drum training functions are included to challenge you no matter your current skill level every time you practice. Working with these tools will help you improve the most important skills for drumming from rhythmic timing to pad accuracy and endurance. The system will even generate a score so you can track your progress as you improve.
Design Offers Versatile Trigger and Upgrade Options
The DTX502 module is perfect for use in a 'hybrid' kit with your acoustic drum hardware, and can be expanded with four additional pads or triggers. Pad upgrades let you build your dream kit as your skills improve. USB connectivity lets you connect to a PC.
Your original WAVE can be imported. Up to 12sec (sampling rate 44.1kHz, 16bit, mono, 20 files).
(NOTES: The internal memory of DTX502 is also shared by external MIDI file, if you load for example "Song Beat" data, as well your original WAVE file).\
NOTE: Kick pedal NOT included.
Same Day Music is an authorized dealer of
Yamaha
products.
Configuration:
- Trigger Module: DTX502
- Rack System: RS502
- Pad Set: DTP522
- Module: DTX502
- Snare: XP80
- Tom: TP70 x 2
- Floor Tom: TP70
- Bass Drum: KP65
- Hi-Hat: RHH135 + HS650A
- Crash Cymbal: PCY135
- Ride Cymbal: PCY135
- Rack: RS502
Tone generator:
- Maximum Polyphony: 32 notes
- Voices: Drum and percussion: 691,Melodies: 128
- Effects: Reverb: 9, Master EQ: 2 bands
- Drum kits: Preset: 50 User: 50 (Total memory capacity of 1MB.)
Sequencer:
- Note Capacity: Approx. 104,000 Notes (Total memory capacity of 1MB.)
- Note Resolution: 96 ppq (parts per quarter note)
- Song recording type: Real-time replace
- Song tracks: 1 track
- Songs: Demo: 1, Practice: 37, Pad: 22, User: 40
- Sequence formats: Proprietary, SMF format 0/1
Click:
- Tempo: 30 to 300 BPM, Tap Tempo supported.
- Beat: 1/4 to 16/4, 1/8 to 16/8, and 1/16 to 16/16
- Timing: Accent, Quarter note, Eighth note, Sixteenth note, Triplet
- Training Functions: Groove Check, Rhythm Gate, Measure Break, Tempo Up/Down, Change Up, Pad Gate, Part Mute, Fast Blast
Other:
- Connectors: OUTPUT [L/MONO] (Standard mono phone), OUTPUT [R] (Standard mono phone), Trigger inputs 1, 5, 6, 9 (Standard stereo phone, L: Trigger, R: Rim switch), Trigger inputs 2, 3, 4, 7 (Standard stereo phone, L: Trigger, R: Trigger), HI-HAT CONTROL (Standard stereo phone), AUX IN (Stereo Mini), PHONES (Standard stereo phone), USB TO HOST
- Accessories: Power adaptor (PA-130), Module holder, Module holder fastening screws x2, Owner's Manual
Audio Import:
- Samples: 20 waves (maximum)
- Sample Data Bits: 16 bits
- Sampling Time * Mono/Stereo: 44.1kHz: 12 sec (mono)
- Sample formats: WAV, AIFF
Same Day Music is an authorized dealer of
Yamaha
products.
Shipping Weights and Dimensions

Shipping Weight: 85 lbs