Same Day Music is an
authorized Yamaha dealer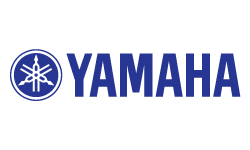 The Yamaha FGX730SC Acoustic Electric Guitar is part of Yamaha's FG acoustic guitars series and the company's longest running range of guitars. The company's first steel string acoustics, launched in 1966, were FGs. New for this year, the FGX730SC follows in a long line of player favorite electro-acoustics.
The FGX series are the acoustic-electric version of the FG series. Traits inherited from the L-series such as non-scalloped X bracing and reverse-L block neck attachment, have made it an instrument of high quality. It's clear, bright tone is just at home playing accompaniment as it is playing lead, and an onboard 3-band equalizer with an adjustable mid-range frequency offers superior tone tailoring. Look at some of the great features of the FGX730SC.
A.R.T. Pickup System
A.R.T.(Acoustic Resonance Transducer) technology - Newly developed contact pickup and a unique multilayer structure achieves optimum dynamic balance. Yamaha acoustic-electric guitars have consistently used piezoelectric pickups to reproduce the pure sounds of the acoustic guitar. But piezoelectric pickups tended to overreact to changes in attack, which in turn caused distortion. To achieve ideal playability, Yamaha had to improve the way that these dynamics were controlled. To provide a solution to this issue, the new pickup was designed with a multilayer structure consisting of six layers of different materials. This dampens excessive vibration from the topboard while picking up small resonances to achieve ideal sensitivity and outstanding dynamic balance. Also, because the pickup is fitted directly beneath the topboard, it functions as a transducer attached to the body. - 3-way configuration In addition to two main pickups mounted under the saddle, this system has one each on the bass and treble sides to capture the vibrations of the entire length of the strings and body, as well as the sound's bass and treble components. The pickups are laid out in such a way as to achieve clear reproduction even during high-position soloing.
A.R.T. Preamp System (System56CB) for FGX730SC
1-way configuration. This configuration features one main pickup system consisting of two pickups underneath the saddle. The 3-band equalizer gives the ability to control the mid-range for versatile sound creation that meets the musician's needs. The system is also equipped with an onboard tuner for optimum usability.
Bracing
Non-scallop, X-type bracing design. Delivers deep lows full of presence that are unique to the Yamaha sound, and a clear upper end. Response is clear and tight.
Head Design
Real mother-of-pearl inlay on the headstock is standard on all models and adds a touch of class not found in this price range.
Neck Block
Yamaha's original L block design offers faster transfer of string vibration to the guitar's body for greater depth and tone while enhancing stability around the neck joint.
Large Bridges
The large bridge offers greater transfer of string vibration to the body producing a tight and clear mid-range with full, balanced tone. Smooth lines and edges keep the playing surface unencumbered.
Same Day Music is an authorized dealer of
Yamaha
products.
Specifications
Strings Scale: 650 mm (25 9/16 inches)
Body Depth: 100-118 mm (3 15/16- 4 5/8 inches)
Finger Board Width (Nut/Body: ) 43 mm (1 11/16 inch)
Peg Name: Die-cast Chrome
Pick Up System: System56CB 1way (A.R.T.)
Top: Solid Spruce
Back: Rosewood
Side/Rib: Rosewood
Neck: Nato
Finger Board: Rosewood
Bridge: Rosewood
Same Day Music is an authorized dealer of
Yamaha
products.