Yamaha MG2414FX 24-Channel, 14-Bus Mixer with Dual EFX Product Description
Same Day Music is an
authorized Yamaha dealer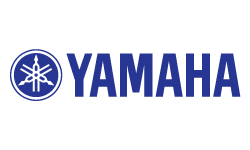 Yamaha is an unusual company. There are very few others who can claim "total music involvement," but that is Yamaha's position. They've been making fine musical instruments for more than 100 years, industry-leading sound reinforcement mixers for more than 30 years, and cutting-edge digital mixers and music production gear for 15 years. In sound-reinforcement terms, 30 years is a very long time. In fact, 30 years is roughly equal to the total history of sound reinforcement (the term "sound reinforcement" wasn't even used back then - it was still "PA"), and we've been there the entire time. Innovating, leading, and in many ways defining the development of modern mixing consoles.
They're still at it. Yamaha is proud to introduce the Yamaha MG-series mixing consoles, featuring 6 models ranging in size from a small 10-channel/2-bus unit right up to a very flexible 32-channel/14-bus type with an impressive selection of built-in effects. There have been no compromises. The MG mixers are built for great sound, total control, and superior reliability. In fact, they undergo the same rigorous quality and reliability tests as our world-class PM-series mixing consoles. But, by taking full advantage of the latest Yamaha technology and manufacturing techniques, we have been able to pack these superlative mixers with more value than you'll find anywhere else. In short, they offer extraordinary performance and mixing power at remarkable prices.
If you need a high-performance analog mixer for music production or sound reinforcement, the Yamaha MG Series is the first - and last - place you should look.
Serious Capacity For Sound Reinforcement & Installations
If your application is live sound reinforcement, you'll want all the channel capacity you can get - just in case. Vocal mics, instrument mics, stereo keyboards, direct-injection feeds, drum mics, and the rest can add up very quickly. With 24 input channels, the MG24/14FX is ready to handle all but the most ambitious sound-reinforcement setups. And with dual SPX digital effect systems on-board, you won't need racks of outboard gear to get the sound you need. There's also a comprehensive range of group and auxiliary busses to make even complex mixes easy.
Low-noise, High-precision Mic Preamps With Phantom Power
All 16 mic preamps in the MG24/14FX are of exemplary quality. They offer low-noise, transparent amplification with the widest possible range of dynamic and condenser microphones, which adds up to cleaner, better-sounding mixes. All mic preamps feature switchable phantom power for phantom-powered studio condenser microphones. Phantom power is switchable in 8-channel groups.
Illuminated Switches
Illuminated ON (channel), PFL (Pre-Fader Listen), and phantom-power switches let you confirm critical console settings at a glance.
14 Buses In All For Flexible Signal Routing
In addition to lots of input channels, live sound reinforcement applications usually demand a number of additional mixes - usually in the form of group sub-mixes and aux sends for external signal processing and monitor mixes. In the MG24/14FX, you have a total of 14 mix buses: the main stereo program bus, four stereo group bus pairs for convenient channel grouping, six auxiliary busses (4 configurable for pre- or post-fader operation and two set up as effect sends), and 2 internal effect busses that feed the dual high-performance built-in effect processors.
Insert I/O
All mono input channels feature insert I/O patch points so you can insert compressors, EQ, or other extra signal-processing gear into the channel signal path as required.
3-band Mid-sweep Channel EQ and HPF
The 3-band equalizers with a sweepable midband provided on all input channels are designed for exceptionally smooth, intuitive response that can help you to create cleaner, tighter mixes. All mono microphone input channels also feature a switchable high-pass filter that can be used to cut out unwanted low-frequency noise.
Dual SPX Digital Effects
In the MG24/14FX you have not 1, but 2 high-performance digital signal processing stages, fed by separate effect buses, so you can enhance your mix with 2 separate effects at the same time. And the effects are provided by the very latest Yamaha DSP technology - you know you're getting the best. Each stage provides a selection of 16 professional - quality SPX digital effects, including reverb, delay, pitch change, chorus, phasing, vocal doubling, distortion, and more. Parameter controls that can be adjusted to tailor the effects to your sonic requirement are also provided and Tap delay makes it easy to produce tempo-synchronized delays.
Talkback Input
Communication capability is important for efficient setup as well as for keeping a show running smoothly. The MG24/14FX features a talkback system that allows the FOH engineer to communicate with the monitor engineer, performers, or other staff to keep the team operating at optimum efficiency.
Balanced XLR Stereo and Mono Outputs
Professional connectivity is provided by reliable XLR-type balanced stereo and mono outputs.
Sweepable LPF for Mono Out
One of the many uses for a mono output is to drive a subwoofer system. The MG24/14FX makes this easier than ever with a built-in sweepable low-pass filter on the mono outputs.
Same Day Music is an authorized dealer of
Yamaha
products.
Yamaha MG2414FX 24-Channel, 14-Bus Mixer with Dual EFX Technical Description
Total Harmonic Distortion:
Less than 0.1 % (THD+N)
20 Hz - 20 kHz @ +14 dB 600 (ST OUT)
Frequency Response:
0 +1, -3 dB
20 Hz - 20 kHz @ +4 dB 600 (ST OUT)
Input Hum & Noise*1:
-128dB
20 Hz - 20 kHz, Rs=150, Input Gain=Maximum, Input Pad =OFF, Input sensitivity=-60 dB
Crosstalk: -70dB @ 1kHz
CH Input
Mic: 16+1 (Input A 1 - 16, Talk Back: XLR)
Line: 16 (Input B 1 - 16: TRS)
Stereo: 2 (Ch 17 18, 19 - 20:TRS) * Ch17, 19:L (MONO) 2 (Ch 21 22, 23 - 24: TRS/RCA)
Insert I/O: 16 (Ch 1 - 16: TRS T: Out, R: In, S: Gnd)
AUX
Send: 6 (1 - 2/Post-Pre selectable, 3 - 4/Post-Pre selectable, 5 - 6/Post: TRS)
Return: 2 Stereo Sub In (L/MONO, R: TRS)
EFFECT: Send 2 (1, 2: TRS)
2TR: In 1 Stereo (L, R: RCA)
STEREO: Insert 1 Stereo (L, R: TRS)
GROUP: Insert 4 (1 - 4: TRS)
REC: Out 1 Stereo (L, R: RCA)
ST: Out 1 Stereo (L, R: XLR)
MONO: Out 1 (XLR)
ST SUB: Out 1 Stereo (L, R: TRS)
GROUP: Out 4 (1 - 4: TRS)
Phones: 1 (TRS Stereo)
Phantom Power: + 48 V
CH & ST Ch Input Gain Control: 44 dB valiable
CH & ST High Pass Filter: 80 Hz 12 dB/Octave
CH EQ (MONO)*2 -15 dB (Max.)
High: 10 kHz (Shelving)
Mid: 0.25-5 kHz (Peaking)
Low: 100 Hz (Shelving)
CH EQ (STEREO)*2 -15 dB (Max.)
High 10 kHz (Shelving)
Hi-Mid: 3 kHz (Peaking)
Low-Mid: 800 Hz (Peaking)
Low: 100 Hz (Shelving)
MONO Out Low Pass Filter: 80 - 120 Hz 12dB/octave
Internal Digital Effect: SPX x 2 (Effect 1: 16 Programs, Effect 2: 16 Programs :Parameter Control)
Dimensions
Width: 33.54"
Depth: 21.25"
Height: 5.90"
Weight 46.29 lbs.
Power Requirements: UL/CSA: 60 W 120 V/60 Hz
*1 Hum & Noise are measured with a 6 dB/octave filter @ 12.7 kHz; equivalent to a 20 kHz filter with infinite dB/octave attenuation.
*2 Turn over /roll-off frequency of shelving : 3 dB below maximum variable level.
Same Day Music is an authorized dealer of
Yamaha
products.
Yamaha MG2414FX 24-Channel, 14-Bus Mixer with Dual EFX Catalog Description
Affordable Yamaha excellence in a large-format mixer@16 mic/line channels with 3-band EQ, phantom power, and inserts@4 stereo line channels@14 buses for complex signal routing@Dual digital effects processors
Same Day Music is an authorized dealer of
Yamaha
products.