Same Day Music is an
authorized Yamaha dealer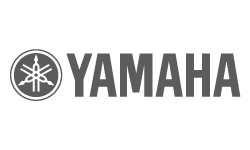 In both design and playability, Yamaha NP-V60 Piaggero embodies the almost lyrical combination of "piano" and "leggero" - Italian for "light" - that constitutes its name. Piaggero provides go-anywhere portability and style while also delivering Yamaha's legendary piano touch & tone. Whether you're taking up piano for the first time or recapturing your musical passion, the Piaggero offers easy-going piano fun.
Touch of Class
To recreate the playability of an acoustic piano, Piaggero features Yamaha's own Graded Soft Touch (GST) keyboard, giving keys in the lower octave a heavier touch than those in the upper octaves. While this scaled level of resistance is graded for a piano-like response, the keys themselves are not weighted for the sake of portability. This brings the NP-V60 in at less than 14 pounds but still provides a touch that all pianists can appreciate.
Essential Voices
Along with superb grand piano sound, Piaggero features a number of popular instrument Voices, such as organ, strings, and guitar all recorded using Yamaha's AWM (Advanced Wave Memory) stereo sampling technology for amazingly true-to-life sound. And for a complete orchestra of sonic options, Piaggero includes XGlite Voices and drum/SFX kits. This ensures compatibility with the wealth of Standard-MIDI and XG song files available today.
Perform with Style
Piaggero NP-V60 boasts 160 preset Styles -- from the basic rock and jazz beats to contemporary electronic rhythms -- that follow and backup the performer with dynamically responsive accompaniment. Every Style is essentially a backup band of virtual virtuosos ready to follow your lead. Piaggero Styles all feature custom intros, variations, and endings giving you total control over your arrangement. Go ahead and play a couple of extra verses at the end of your performance... Piaggero can handle it.
Piaggero Takes Requests
At the touch of a button, Piaggero's Music Database offers pre-set combinations of Styles, Voices, effects and tempos based on the song you'd like to perform. Music Database is not jukebox or playback device... it's a feature that you use to quickly set up the Piaggero so you can play your favorite songs. As songs become popular, Piaggero's Music Database stays with the times because additional titles can be downloaded from the internet on your PC and transferred via USB. It's the never-ending set list.
Power Supply:
Yamaha PA-150 (Not Included) Or 6 AA Batteries (Not Included)
Same Day Music is an authorized dealer of
Yamaha
products.
Color/Finish
- Color: Black
Dimensions, Size and Weight
- Width: 48.4 inches (1228mm)
- Height: 4.4 inches (111mm)
- Depth: 12.2 inches (312mm)
- Weight: 13.9 lbs (6.3kg)
Control Interface
Keyboard:
- Number of Keys: 76
- Type: Box type keys (E0-G6) : Graded Soft Touch Keyboard
- Touch Response: Yes
Other Controllers:
- Pitch Bend
Display:
- Type: Custom LCD
- Size: 92mm x 42mm
- Color: Blue LED
- Backlight: Yes
Voices
- Polyphony (Max.): 32
Preset:
- Number of Voices: 489 (116 Panel Voices + 361 XGlite Voices + 12 Drum/SFX Kits)
- Featured Voices: Sweet! Voice x 5 Cool! Voice x 3
Effects
Types
- Reverb: 9 types
- Chorus: 4 types
- Master EQ: 5 types
Functions
- Dual/Layers: Yes
- Split: Yes
- Panel Sustain: Yes (in menu)
Accompaniment Styles
Preset
- Number of Preset Styles: 160
- Fingering: Multi / Full Keyboard
- Style Control: ACMP ON/OFF, SYNC STOP, SYNC START, START/STOP, INTRO/ ENDING/rit., MAIN/AUTO FILL
Custom
- User Styles: Yes
Other Features
- Easy Song Arranger: Yes
- Music Database: 305 song titles for quick keyboard setups
- One Touch Setting (OTS): Yes (Incl. Voice List)
Songs
Preset
- Number of Preset Songs: 30
- Recording
- Number of Songs: 5
- Number of Tracks: 6 (5Melody + 1Chord)
- Compatible Data Format
- Playback: SMF 0/1
Functions
Registration
- Number of Buttons: 4 Pads x 8 Banks
Lesson/Guide
- Performance Assistant Technology (PAT): Chord, Chord / Free
Overall Controls
- Metronome: Yes
- Tempo Range: 11 to 280
- Transpose: -12 to 0, 0 to +12
- Tuning: -100 to +100 cents
Storage and Connectivity
Storage
- Internal Memory: Yes (1.8MB)
Connectivity
- DC IN: Yes
- Headphones: Yes
- MIDI: Yes
- USB TO DEVICE: Yes
Amplifiers and Speakers
Amplifiers: 6W + 6W
Speakers: (12cm x 6cm) x 2, 5cm x 2
Power Supply
Power Supply: AC Power Adaptor : Yamaha PA-150 (Optional, not included)
Batteries : Six AA size, LR6 or equivalent batteries
Bundled Software
CD-ROM: Yes
Accessories
Included Accessories: Music Rest, Owner's Manual
Specifications are subject to change without notice.
Power Supply:
Yamaha PA-150 (Not Included) Or 6 AA Batteries (Not Included)
Same Day Music is an authorized dealer of
Yamaha
products.