Same Day Music is an
authorized Yamaha dealer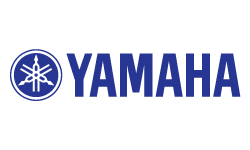 The Yamaha PSR-E443 is an ideal first keyboard in many ways, but also a robust alternative for more experienced players who are seeking advanced features as they perform or compose their own music. With its wide-ranging capabilities it represents a great value as it will grow with players as they build their abilities and confidence.
Pattern Function
The PATTERN function puts a wealth of powerful loops and beats at your fingertips to instantly create dynamically varied music on the fly, like a DJ, tweaking the Live Control Knobs for even more sound variation.
Real-time Control Knobs, Arpeggiator and Pitch Bend
Two real-time control knobs let you filter and adjust your sound just like an analog synthesizer. The Pitch Bend wheel adjusts the pitch of the sound bringing Voices like the Sax and Trumpet to life.
755 Quality Voices including Yamaha's Sweet! and Cool! Voices
The PSR-E433 includes 755 high quality Voices, ranging from acoustic to electric instruments, featuring 5 Sweet! Voices and 3 Cool! Voices which use Yamaha's renowned advanced Voice technologies. The sound is given the final boost by the built-in 2-way speaker system with bass enhancement.
Wider World Contents and 186 Varieties of Styles
Mexican, Arabic, Indian, Brazilian and Chinese content has been added to Styles for performing just about any type of music with an automatic backing. With these high-quality Styles, you'll sound like you have a professional backing band behind you.
Arpeggio Function
Tap into instant inspiration with the Arpeggio function which has been improved for smoother playability. Hold Mode and allocated key-range free your hands to add more music. The 150 Arpeggio patterns adjust and morph around the notes and chords you play on the keyboard allowing for almost limitless creativity.
Music Database
Get off to a flying start: choose a song and the Music Database automatically selects the best accompaniment and Voices for you to start playing immediately.
Built-In Lessons: Yamaha Education Suite (Y.E.S.)
Yamaha Education Suite (Y.E.S.) is an advanced set of helpful learning tools built into the instrument, letting you teach yourself how to play and perform regardless of your ability. Choose from step-by-step lessons for left, right, or both hands. Y.E.S. helps you master a song with ease.
Portable Grand Button
A great-sounding Piano is only one button push away. Touch the Portable Grand button and everything is switched off leaving you with a stunningly rich and authentic piano tone.
USB to Device Terminal
Insert a USB flash memory stick in the USB TO DEVICE terminal on the instrument. It lets you load and save your settings songs, as well as transfer data from the connected devices such as a PC.
Features:
- 61 touch-sensitive keys
- XG Lite & GM compatibility
- Ultra-Wide Stereo DSP
- Reverb, Chorus and Master EQ
- Aux line input
- Pitch bend wheel for real-time pitch control
- USB TO HOST (MIDI)
- UST TO DEVICE (Storage)
- Real-time control knobs for instant effects
- DJ Pattern mode lets you create your own grooves
- Melody Suppressor with pan control
- Aux in crossfade
- 755 high-quality voices including super-realistic Sweet! and Cool! Voices
- 186 varieties of Styles included World Wide Contents
- 6-track sequencer for recording 10 songs
- Music Database: 305 song titles for quick keyboard setups
- 4 Pads x 8 Banks Registration Memory
Same Day Music is an authorized dealer of
Yamaha
products.