Same Day Music is an
authorized Yamaha dealer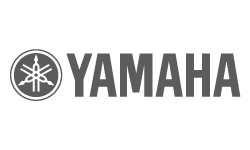 The Yamaha PSR-E453 is an all-round keyboard which is ideal as a starter instrument but also a robust alternative for experienced players who seek advanced features for their live performance and/or for their composing.
Features:
- Entry-level arranger synth
- 48-note polyphony
- XG Lite library of voices
- USB to Host port transfers MIDI and audio in one cable
- Style Expansion Memory: Add more sounds later
- On-board speakers
- 1/8" aux input for external music playback
- Pattern function: make music with loops and beats
- Learn to play with the Yamaha Education Suite
- Save recordings on a USB thumb drive
48-Note Polyphony
The higher the polyphony the more notes, effects, and controls can function simultaneously. With 48-note polyphony players will benefit from fewer dropped notes and more expressive control than they would with a lower note count.
XG Lite Library of Voices
With a larger and higher-quality selection of instrument Voices than the General MIDI (GM) standard Voice library, the XG Lite library makes XG MIDI songs sound just that much better. Yamaha instruments with XG Lite compatibility benefit from this extensive library and a large collection of XG songs (available at www.yamahamusicsoft.com) making MIDI song playback a treat to the ears.
USB to Host: MIDI and Audio Transfer in One Cable
The PSR-E453 features audio transfer through the USB to Host port. You can digitally record your performance to your computer or iOS device. Connecting to your iPhone, iPod touch or iPad, adds a new dimension of MIDI control with apps. What makes it so great is that now you can achieve both MIDI and audio transfer functionality with the simplicity of just one cable connection.
Two Assignable Live Control Knobs
The PSR-E453's live control knobs are designed for real-time manipulation of various effects. Assign one to cutoff frequency and the other to resonance for classic filter effects, or assign them to specific effects designed to work with Styles and DJ Patterns. This professional feature gives the player analog synth-type control and provides a great selection of tools for shaping sounds and performances.
Style Expansion Memory: Add More Sounds Later
Modern technology devices come with a common set of features and functionality, but allow users to customize their experience in various ways. Style Expansion Memory allows users to choose from a variety of expansion Styles and save them into the instrument's on-board memory for quick and easy recall. You can even change your mind down the road and switch the Style content as your tastes or needs evolve.
Speakers On Board and 1/8" Aux Input
Use the speakers of your instrument to listen to the audio playback of your portable music player, iOS device, mixer, or computer via the 1/8" AUX input. Simply connect the output of your device to the AUX line input and turn up the volume. You can use this feature to listen to your favorite tracks, or play along with them since your instrument will still function normally at the same time!
Patterns: Make Music with Loops and Beats
The PATTERN function puts a wealth of powerful loops and beats at your fingertips to instantly create dynamically varied music on the fly, like a DJ, tweaking the Live Control Knobs for even more sound variation.
Learn to Play: Yamaha Education Suite
Y.E.S. teaches you to play by breaking songs down into individual components, like pitch and rhythm, and reconstructing them once mastered. You can practice one hand of a song alone while the instrument plays along with the other. WAITING mode pauses the accompaniment until you play the notes indicated on the display. YOUR TEMPO mode monitors playing and adjusts the tempo according to your accuracy. MINUS ONE mode lets you play the piano part start-to-finish, and gives you a grade at the end.
Save Recordings on a USB Flash Drive
By connecting an optional USB flash drive, you're able to save and transfer performances you've captured on the internal song recorder. This gives you virtually unlimited storage potential for your masterpieces!
Same Day Music is an authorized dealer of
Yamaha
products.