Same Day Music is an
authorized Yamaha dealer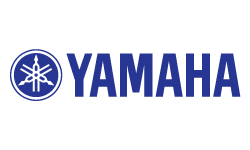 The Yamaha PSR-S950 is packed with amazing Voices, Styles and comprehensive features to help you create, arrange, perform and record your music in any genre. Yamaha's cutting edge sound innovation takes a step further with "Audio Styles." Audio Styles give your performance greater expressive potential by adding real audio drum and percussion parts to Yamaha's Guitar Enhanced Style engine. Additionally, the built-in FlashROM lets you load Voices and Style Expansions (VSE) from around the world.
Just play to experience incredibly realistic, expressive sound
Acoustic instrument-specific articulations, nuances and dynamics are challenging to reproduce. As the world's largest musical instrument manufacturer, Yamaha has perfected both the science and art of this process to bring you the most sophisticated, musical-sounding and easy-to-play instrument Voices.
Super Articulation (SA)
Super Articulation Voices reproduce the performance characteristics of acoustic instruments so authentically, you'll feel as if you're playing the real thing. Best of all, SA Voices intelligently add just the right expressive nuances to your performance without having to learn a bunch of tricks - just play!
Mega Voice Style Technology
Mega Voices feature various playing techniques and performance sounds like guitar and bass finger slides, brass falls, vocal effects, etc. When used in Styles, Mega Voices provide some of the most realistic-sounding and dynamic accompaniments.
Powerful, pro-quality accompaniment available at the touch of a button
Playing a Style is like being the conductor of a band that always plays the chord and arrangement you tell them to play. The PSR-S950 has a huge set of 408 built-in dynamic Styles. Yamaha Styles are created by the world's best programmers and mixed by professional studio engineers to ensure unparalleled quality.
Audio Styles
Audio Styles take one step further by adding an audio recording of studio drummers, percussionists and percussion ensembles playing in various recording studios from around the world. This adds the natural feel, ambience and warmth to the drum and percussion parts of the Style, giving your performance greater expressive potential. Yamaha Time Stretch Technology allows the audio to follow your tempo changes without changing pitch, so everything stays in perfect sync.
Guitar-Enhanced Styles with Mega Voices
Guitar-Enhanced Styles not only reproduce the sound of guitar playing, they reproduce the actual chord voicings used by guitar players. This adds to the overall realism of the Style.
Vocal features create a depth of fun and productivity
Whether you sing for fun, enjoy karaoke or are a singer/songwriter, the PSR-S950 provides everything you need to perform or write. Just plug in your mic and sing!
Vocal Cancel
A powerful Vocal Cancel function effectively cancels or suppresses signals like vocals and solos that exist in the center of an audio file, allowing you to make your own "minus one" track and sing "karaoke" style with just instrumental backing.
Microphone input / Vocal Harmony
The PSR-S950's microphone input lets you connect a microphone and sing along with your keyboard performance, Song or audio file playback. With Vocal Harmony you can sing along with three of your own virtual background vocalists. Vocal Harmony2 takes that a step further with pitch recognition and stability controls. A convenient real-time Mic Level indicator is included in the main display, and an intuitive graphic user interface makes it easy to experiment with your own mic settings, effects and harmony types. To get you started, PSR-S950 includes 44 exciting Vocal Harmony presets, including male, female Voices, SFX settings.
Score, Lyrics and Text display
The large LCD display can show lyric, music notation or text. You can even display this information on an external monitor.
Same Day Music is an authorized dealer of
Yamaha
products.
- Dimensions (W x H x D): 39 7/16 x 5 13/16 x 17 3/16 in., (1002 x 148 x 437 mm)
- Weight: 11.5 kg (25 lbs., 6 oz.)
- Control Interface:- Keyboard:
- Number of Keys: 61- Type: Organ
- Touch Response: Hard 2, Hard 1, Medium, Soft 1, Soft 2
- Other Controllers: Pitch Bend: Yes
- Modulation: Yes
- Multi Pads: 126 banks x 4 Pads
- Display: Type: Color LCD
- Size: 5.7 inch (320 x 240 dots TFT QVGA )
- Color: Color
- Language: English, German, French, Spanish, Italian
- Panel: Language: English
- Voices:
- Tone Generation: Tone Generating Technology: AWM Stereo Sampling
- Polyphony: Number of Polyphony (Max.): 128
- Preset: Number of Voices: 786 Voices + 33 Drum/SFX Kits + 480 XG Voices + GM2 + GS (for song playback)
- Featured Voices: 62 Super Articulation Voices, 23 Mega Voices, 27 Sweet! Voices, 64 Cool! Voices, 39 Live! Voices, 20 Organ Flutes!
- Expandability: Expansion Voice: Yes (approx. 64 MB max.)
- Editing: Voice Set
- Part: Right 1, Right 2, Left
- Compatibility: XG, XF, GS, GM, GM2
- Effects:
- Types: Reverb: 44 Presets + 3 User
- Chorus: 106 Presets + 3 User
- DSP: DSP 1: 295 Presets + 3 User, DSP 2-4: 295 Presets + 10 User
- Master EQ: 5 Presets + 2 User
- Part EQ: 28 Parts (Right 1, Right 2, Left, Multi Pad, Style x 8, Song x 16)
- Mic Effects: Noise Gate x 1, Compressor x 1, 3Band EQ x 1
- Vocal Harmony: Number of Presets: 44
- Number of User Settings: 10
- Vocal Effect: 23
- Accompaniment Styles
- Preset: Number of Preset Styles: 408
- Featured Styles: 25 +Audio, 1 FreePlay, 350 Pro, 32 Session
- Fingering: Single Finger, Fingered, Fingered On Bass, Multi Finger, AI Fingered, Full Keyboard, AI Full Keyboard
- Style Control: INTRO x 3, MAIN VARIATION x 4, FILL x 4, BREAK, ENDING x 3
- Other Features: Music Finder: 2,500 Records
- One Touch Setting (OTS): 4 for each Style
- File Format: Style File Format, Style File Format GE
- Expandability: Expansion Style: Yes
- Expansion Audio Style: Yes (approx. 64 MB max.)
- Songs:
- Preset: Number of Preset Songs: 5
- Recording: Number of Songs: Unlimited (depending on USB flash memory capacity)
- Number of Tracks: 16
- Data Capacity: approx. 300 KB/Song
- Recording Function: Quick Recording, Multi Recording, Step Recording
- Compatible Data Format: Playback: SMF (Format 0 & 1), XF
- Recording: SMF (Format 0)
- Functions:
- Registration: Number of Buttons: 8 presets/bank (unlimited number of banks, depending on USB flash memory capacity)
- Control: Registration Sequence, Freeze
- Lesson/Guide: Lesson/Guide: Follow Lights, Any Key, Karao-Key, Your Tempo
- Performance Assistant Technology (PAT): Yes
- Demo/Help: Demonstration: Yes
- USB Audio Recorder: Playback: .wav, .mp3
- Recording: .wav
- Overall Controls: Metronome: Yes
- Tempo Range: 5 - 500, Tap Tempo
- Transpose: -12 - 0 - +12
- Tuning: 414.8 - 440 - 466.8 Hz
- Octave Button: Yes
- Scale Type: 9 Presets
- Miscellaneous: Direct Access: Yes
- Text Display Function: Yes
- Wallpaper Customization: Main, Lyrics
- Voices: Voice Creator: Yes
- Harmony/Echo: Yes
- Panel Sustain: Yes
- Mono/Poly: Yes
- Voice Information: Yes
- Styles: Style Creator: Yes
- Style Recommender: Yes
- OTS Informa
Same Day Music is an authorized dealer of
Yamaha
products.