Same Day Music is an
authorized Yamaha dealer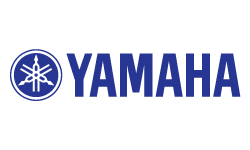 The Yamaha S115V Passive Loudspeaker: High Power Handling and Stunning Concert Club Sound.
Developed and manufactured in the United States, the Concert Club series speakers have earned acclaim around the world. The new Mark V series represents a complete redesign of the previous Concert Club IV lineup, introducing three front-of-house models, three subwoofers, and three monitor models. While maintaining the superb portability and ease of placement that characterized previous generations, as well as the same design concept and stunning sound, the Mark V series represents a new level of performance overall. Club Series V loudspeakers with the S prefix have rugged carpet covering and steel corner protectors to withstand the rigors of transport. Heavy arced steel grilles offer protection for the woofer. Models are available for any application from small speech reinforcement to very high output dance requirements. No matter which model you choose, years of high-performance sound are assured.
Features of the Yamaha S115V Passive Loudspeaker:
Club Series V
Gigging bands, mobile DJs and houses of worship have helped make the first four generations of Yamaha Club Series Speakers incredibly popular. The refinements of generation V continue this success story: larger enclosures for improved low-frequency performance, improved drivers for higher power handling, redesigned crossovers, stronger grilles, and dual Speakon and 1/4-inch connectors. Once again, with professional features, excellent sonic performance and great value, Club Series loudspeakers deliver premium quality night after night.
Yamaha has a long history of both making and reproducing music. The Club series V loudspeakers represent the latest in our continuing effort to provide the professional features and sound quality you've come to expect and deserve. Built in the United States, these loudspeakers are designed to provide years of service. high power handling and excellent response have made Club Series loudspeakers the perfect choice for more than 16 years. Whether playing in a band, DJing, orupgrading the sound system at your church or school, with an expanded lineup of over twenty models to choose from, you're sure to find the right loudspeaker.
Have a look at what goes into their construction. Cabinets are constructed of high quality particleboard, chosen for its high strength and elasticity, consistent void free makeup and light weight. Another great benefit of this material is its environmental friendliness. Made from southern yellow pine, this material is both abundant and quickly renewable. Accurate CNC routing machines are used to cut every part, assuring consistency with tolerances of one ten thousandth of an inch. Skilled technicians assemble each cabinet by hand, rejecting any defects. Whether covered in durable carpet or the elastomeric spray coating, heavy steel handles and sturdy pole sockets make moving and positioning easy.
The drivers, or speakers in these cabinets, are custom made my Eminence Speaker Corporation to Yamaha's exacting tolerances. Woofers share design features like high strength curvilinear cones and Dupont Kapton voice coil formers. Oxygen-free copper voice coils and oversize strontium ferrite magnets are also used to provide high power handling and long life. The 15" driver uses a cast aluminum frame to support the massive magnet structure, eliminate flex and help dissipate heat. The compression driver that generates the high frequency sound uses a pure titanium diaphragm. This 2" dome is one of the largest in its class, allowing for very high output and low distortion, without the aid of cooling fluids. It's mated to a 90-degree x 40-degree custom designed CD (constant directivity) horn with excellent dispersion and response. Crossover networks that divide the signal going to the woofer and compression driver are constructed with oversized coils, high voltage capacitors, and power resistors designed to provide the best possible sound quality and minimize loss.
Overload protection is also included to protect the components. Connections on these loudspeakers are dual Neutrik Speakon 1/4" jacks for the highest possible strength and current capacity. Two of each connector makes it easy to "daisy chain," or add speakers.
S Series V
Club Series V loudspeakers with the S prefix have rugged carpet covering and steel corner protectors to hold up to the rigors of transport. Heavy arced steel grilles offer protection for the woofer. Models are available for any application from small speech reinforcement to very high output dance requirements. No matter which model you choose, years of high performance sound are assured.
An Ideal Match for EMX Series Powered Mixers or P Series Power Amplifiers
The Concert Club V series and Concert Club VC series speakers provide dual phone jacks as well as dual Speakon connectors for input and parallel connection. A high-performance PA system can conveniently be created simply by connecting a pair of speakers to an EMX series powered mixer using the phone jack outputs on a box-type model, or the Speakon connectors on a console model. When used in conjunction with P series power amplifiers and an MG series mixing console, you have the flexibility to add monitor speakers and a subwoofer to create a versatile live sound system. The YSProcessing (Yamaha Speaker Processing) switch provided on the EMX series powered mixers and P series amplifiers enhances performance with the single-woofer S115V for even greater sonic impact.
Top-class Parts and Optimized Wood Enclosures
The Concert Club series has achieved worldwide acclaim for its superior sound and durability, becoming a standard for audio quality and reliability. Painstaking selection of parts and components, optimized wood enclosures, and a thorough reevaluation of speaker capacity have given the new Concert Club series a robust sonic presence that takes their performance to a new level. Even as your system changes and expands years down the road, you can expect the Concert Club series to deliver consistently excellent audio quality.
Classic Design Combines Strength and Sophistication
A classic, unpretentious design makes these speakers virtually timeless. The slightly rounded front grille enhances both style and durability. The Concert Club V series features a durable exterior with a carpeted surface, and large metal handles for improved portability. They're designed to endure the rigors of a sound reinforcement system that will be set up and taken down night after night. The Concert Club VC series features a stylish new appearance with a front grille that hides the speaker and a spray-finish exterior that can be repainted to blend in with any decor.
Built-in Protection
As a much-requested solution to the problem of tweeter destruction that is a regrettably common occurrence in the equipment and studio rental business, the Concert Club series is provided with a protection circuit that prevents excessive tweeter input due to acoustic feedback or other causes.
1-3/8 inch speaker pole socket
The S115V is equipped with a pole socket for use with speaker stands. You can place these speakers on a standard 1-3/8 inch diameter speaker stand for a variety of applications.
The Yamaha Story
Yamaha has been serving the needs of the music community since they manufactured their first reed organs in the late 1800's. Since then, they have expanded their vision to encompass every facet of the music industry. Their holistic approach includes musical instruments, live sound and recording equipment, and music instructional materials.
As one of the few companies to produce both instruments and recording/sound reinforcement products, Yamaha Corporation is in a unique position to improve the overall quality of their line. Their technological advancements in engineering and design can be incorporated into their musical instruments for improved functionality. Similarly, they can ensure their live sound and recording gear is designed to take advantage of the enhanced functionality of their instruments.
High quality standards are apparent in every product Yamaha manufactures. Guitars, basses, drums, keyboards, effects, cables, monitors, digital workstations, mixers, control surfaces, PA speakers, headphones, and more all receive the same attention to detail, for years of trouble-free use.
Note: Unpowered speaker, requires separate power amplifier.
Same Day Music is an authorized dealer of
Yamaha
products.