Same Day Music is an
authorized Yamaha dealer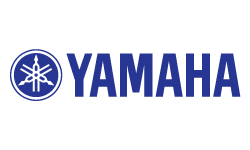 The Yamaha StagePas 600i Portable PA System packs plenty of power and has the inputs and features to be the perfect choice where a highly portable yet powerful PA is needed. With 680-watts provided by the powered mixer, a 10-channel input section, two 10 inch speakers, the StagePas 600i gives the user plenty of options and high quality sound to work with. An iPod/iPhone USB connection, SPX digital reverbs, onboard feedback suppressor and versatile EQ makes this Yamaha PA system extremely user friendly!
By combining high-efficiency amps, speakers, and high performance DSP, the Yamaha StagePas 600i delivers a significant increase in power output (680 Watts) as well as substantial improvements in sound quality and reliability. Complementing the boost in performance, the addition of iPod/ iPhone connectivity, SPX digital reverbs, an onboard feedback suppressor and more versatile EQ, has improved functionality and ease of use considerably.
Fast and easy set-up
With its intuitive, simple design, the Yamaha StagePas 600i can be set up and ready to go in a matter of seconds. Even users with no PA operation experience will be able to produce high-quality sound in under a minute.
iPod/iPhone digital connection
Enjoy high-quality playback while also charging your iPod/iPhone so you never have to worry about a drained battery messing with your performance.
SPX digital reverb
One knob gives you access to four different high-quality reverb settings, perfect for vocals and acoustic instruments. Simply turn the knob to change the reverb type and time, and then you're ready to apply just the right amount of high-resolution effect to each channel.
1-Knob Master EQ
This function gives you instant mastery of your mix, allowing you to match your sound to your surroundings. Simply turn the knob to optimize the EQ for speaking engagements, musical performances, or just to kick in more bass; getting your sound right with the StagePas 600i PA system has never been so easy.
Feedback suppressor
Avoid the uncomfortable feedback that plagues so many sound reinforcement novices and professionals alike. Usually found only on high-end gear, this intelligent function removes feedback automatically with the push of a button, giving you a clear, professional sound.
A Flexible Mixer with Improved Functionality
Equipped with 10 channels, the StagePas 600i PA system offers versatile connectivity, comprehensive channel functions, and seamless expandability that meet the growing demands of a wider range of applications and environments.
StagePas Mixer
Channel EQ Assign detailed EQ settings to each channel for precise management of your final sound. Great sounding 3-band EQ on the StagePas 600i makes setup easy and precise. Hi-Z switch Connect acoustic-electric guitars and basses to enjoy high-quality performance with low distortion. Passive pickup instruments can be connected hassle-free, without a direct box.
Switchable stereo/mono inputs
A versatile feature that allows you to transform each stereo channel input into two independent mono inputs, giving you the flexibility to adapt to the needs of a broad range of performance requirements.
Intelligent DSP for peak performance that lasts
The Yamaha StagePas 600i utilizes digital signal processing (DSP) to offer the consistently high-quality, distortion-free sound at any volume level, whether you're giving a business presentation or cutting loose in a club. What's more, Yamaha's intelligent DSP incorporates the use of advanced limiter circuits to protect vital StagePas components, ensuring that you get the most out of your gear for years to come.
Features:
- 680W (340W + 340W) power output
- High quality 10 inch speakers with 1.4 inch voice coil compression driver
- Detachable 10-channel mixer (4 mono/line + 6 mono / 3 stereo line)
- iPod/ iPhone USB connection
- One-knob master EQ with virtual bass boost
- High resolution SPX digital reverbs (4 types, parameter control)
- Onboard feedback suppressor
- Great-sounding 3-band channel EQ
- Switchable stereo/ mono inputs
- Hi-Z (high impedance) inputs to connect directly to instruments
- Phantom power for condenser mics
- Monitor and Subwoofer outputs
- Optional reverb footswitch for hands free control over reverb
- Includes speaker cables and power cable
Same Day Music is an authorized dealer of
Yamaha
products.
- Mixer:
- Mixing channels: 10
- Analog inputs: 4 mono mic/line + 6 mono / 3 stereo line
- Digital inputs: USB Audio IN: iPod/iPhone exclusive
- Channel EQ: 3-band (HIGH Shelving: 8kHz, MID peaking: 2.5kHz, LOW Shelving: 100Hz)
- Channel functions: Hi-Z switch: CH4, ST/MONO switch: CH5/6-9/10
- Digital effects: SPX digital reverb (4 program, parameter control)
- Output processing: Feedback suppressor, 1-Knob Master EQ
- Phantom power: +30V (CH1, 2)
- Outputs: SPEAKERS OUT (L, R), MONITOR OUT (L/MONO, R), SUBWOOFER OUT (MONO) with auto HPF
- Control and others: Reverb foot switch
- Power Rating: 680W (340W + 340W)
- Speakers:
- Transducers: LF: 10 inch cone, HF: 1.4 inch voice coil compression driver
- Coverage Angle (Horizontal x Vertical): 90 x 60 degrees
- Floor Monitor Angle: 50 degrees
- Handle: 1 x Top
- Pole socket: 34.8-35.2mm pole socket with StageLok
- Maximum SPL: 129dB SPL / speaker
- Frequency Range (-10 dB): 55Hz - 20kHz
- Included Accessories: Cover panel, Power cord (2m), 2xSpeaker cables (6m), 12xNon-skid pads
- Dimensions (WxHxD): Speaker 335 x 545 x 319mm, Mixer 348 x 197 x 135mm
- Weight: 56 lbs
Same Day Music is an authorized dealer of
Yamaha
products.
Shipping Weights and Dimensions

Shipping Weight: 69 lbs
Shipping Dimensions: 30 x 25 x 17 in