Yamaha Tyros3 Arranger Workstation: Tyros technology taken to the next level.
When Yamaha introduced the Tyros they were attempting to take all their knowledge of their massively successful Clavinova synthesizers and merge it with new Mega Voice technology. This merger came to fruition with the creation of the Tyros a paradigm shifting keyboard which finally allowed anyone from beginners to pros to easily arrange whole songs and tweak sounds like never before. Gone were the days of navigating through tiny displays with little thought placed on the user experience. The Tyros3 takes lineage from the Tyros2 which added expressive sounds and controls with the ears of a pro in mind.
A keyboard is only as good for a musician to use if its equipped with the best mix of sounds, tweak-ability, and interface. Typically most people can live without one if the others exist. Why settle for this trade-off? Yamaha doesn't think you should. The Tyros3 starts off by including an expressive keyboard that uses Super Articulation 2 technology. Super Articulation 2 keys allow you to play any sound you select as if you're playing the actual instrument. Want to nail that horn mute on the fly? or slide from fret to fret on a guitar? you can do all this with the Super Articulation 2.
With over 1,500 voices to work from the Yamaha Tyros3 has integrated MOTIF technology as well to bring you the best soundings samples and unique creations for your disposition. As a Yamaha keyboard user you actually have the ability to download even more voices from Yamaha's website and store them onto the Tyros3's massive internal 80GB hard drive.
You can record 2-tracks of audio directly into the Tyros3. If you have an arrangement ready or plan on improvising you can immediately take your arrangements and record audio directly into your keyboard. Need more than 2 tracks? you conveniently bounce your tracks and immediately overdub as much as you want (as long your hard drive has space). The Tyros3 has a convenient Multi-Pad Synch function which provides a vast amount of preset phrases you can freely improvise with as you play any of the internal voices.
Leave your glasses at home, with the Tyros3 you now have a large LCD screen which isn't just pretty to look at but is also an indispensable tool to work with. The back-lit LCD screen can display not just the voices and the tweaks you can make to them but cool things such as lyrics, chords and notation at your view. You can dispense with your sheet music as long as you have the arrangement stored in the arranger. The LCD screen also lets you visually navigate through your arrangements to pinpoint notes or chords you want to change. Used in tandem with the 8 assignable sliders you can assign a vast amount of controls to voices easily on stage or in the studio.
Same Day Music is an authorized dealer of
Yamaha
products.
Same Day Music is an
authorized Yamaha dealer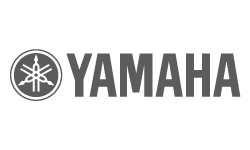 Considered the most powerful, easy-to-use, and top of the line arranger keyboard on the market, the 61 Key TYROS3 provides all the sounds, styles, and features you need to perform the music you want to play! Featuring the highest quality synthesizer keyboard Yamaha has ever made, the easy-to-use packed TYROS3 is the most expressive and musical keyboard in its class. By combining Super Articulation 2 technology and state of the art digital features you get stunning sound quality and musical versatility. Building on the impressive features of the TYROS2, this different, but better, 61 highly touch responsive Key 128 Note Polyphony design includes registration memory buttons on the right side of the keyboard, a first for Yamaha, a new design without chainsaw cutted edges, and a new screen with higher resolution.
Features
Super Articulation 2 Technology using AEM technology
2-track HDR
Studio Quality Reverb
Performance Enhancing Control Sliders
Guitar Accompaniment Algorithm for realistic guitar chord sounds
New 3-layer piano, voice, guitars, drums and Motif synth sounds
LAN Port Internet Direct Connect
RGB/Video Out
32 MIDI Channels
Music Finder
One Touch Setting
Super Articulation 2 Technology
Yamaha introduces a completely new level of sonic realism and musical expressiveness with a brand new technology: Super Articulation 2! Super Articulation 2 is the most advanced tone generation technology on the market, which features detailed samples of special expressive techniques used on specific instruments, adding unique characteristics to every instrument. The TYROS3 contains 11 Super Articulation Voices created with AEM (Articulation Element Modeling) technology, used to stimulate these characteristics to the instruments. Using AEM, the most appropriate sound samples are selected in sequence in real time, from sampled data.
Performance Enhancing Control Sliders
8 sliders have been provided just below the LCD display that allows you to quickly adjust all parameters shown in the display. The additional ASSIGN slider allows you to assign a desired function (volume, reverb, etc.) and control it in real-time during your performance.
2-track Hard Disk Recorder
The Hard Disk Recorder lets you record your performances to two audio tracks - Main and Sub. A Bounce recording feature lets you record even more tracks, allowing you to easily record multiple parts in layers.
Massive 80GB HDD
With 80 GBs, an incredible amount of MIDI data, style data, wav files and more can be stored on the keyboard's internal hard disk without worry of filling it.
LCD Screen
For those wanting to see lyrics and the sheet music that accompanies an artist's song, or even your own, can now get what they want with the Backlit LCD Screen built into the TYROS3 which displays lyrics, chords, and notation. This is a great way to learn how to read music, and since the pages scroll automatically, you don't have to worry about flipping pages to sheet music any longer! Another cool feature you'll find only on the TYROS3 is that the color LCD screen is visible from any angle! Now, no matter where you are on stage or in the studio, you don't have to worry about not seeing the screen!
Convenient Multi Pad Sync function / Registrations and OTS Information
You can add even more to your performance as you play with several preset phrases by using the Multi Pads. These can even be synchronized with Style/Song playback. The information displays for Registration Memory and One Touch Setting allowing you to confirm the registered panel setups easily.
High-Speed Communication
The built-in LAN Internet Direct Connect (IDC) terminal lets you easily connect your instrument directly to the Internet. IDC lets you connect directly to the Internet - without a computer - letting you delve into the thousands of MIDI songs on Yamaha's website, and download your favorite music for playback. The USB terminals compatible with USB 2.0 High-Speed enable high-speed communication with USB storage devices and computers to online and on-demand music.
Music Finder
When you want to play in a certain genre of music but don't know which settings to choose, what can you do? Use Music Finder! It features over 1800 preset records, each with its own specially selected Style and Voice settings and choice of four registrations, giving you instant professional sounds!
Voice Expandability
Download additional Voices from the website and load them to the Tyros3 - and increase your selection of available voices (fees apply).
Power Supply:
Power Cord (Included)
Same Day Music is an authorized dealer of
Yamaha
products.
Specifications
General:
- Keyboard: 61 Keys (C1 ~ C6) with After Touch Response
- Polyphony: 128 notes
- Display: Visible from any angle TFT 7.5 inch Color LCD. Contrast and angle are adjustable. Music Score, Lyrics, Text, Wallpaper customize
Voices:
- Voices + Drumkits: 1540
- Super Articulation 2 Voices: 11 voices
- Super Articulation Voices: 53
- MegaVoices: 23 voices
- Sweet! Voices: 26 voices
- Live! Voices: 70 voices
- Live! Drums: 12 drum kits
- Cool! Voices: 58 voices
- Organ Flutes: 20
Voice Expandability:
- Function: Voice Editor (Normal voice and Drum Kit)
- Memory: 4 MB pre-installed. Maximum memory size 1024 MB (optional)
- Memory Type:168 pin DIMM x2
Effects Type:
- Reverb: 42 Presets + 3 Users
- Chorus: 106 Presets + 3 Users
- DSP (For Voice/Style/Mic): 272 Presets+10 Users
- Mic Effects: Noise Gate x 1, Compressor x 1, 3 Band EQ x 1
- Master EQ (5 band): 5 Presets + 2 Users
- Master Compressor:5 Presets + 5 Users
- Part EQ (2 band):29 Parts (R1, R2, R3, Left, Multi Pad, Style x 8, Song x 16)
- Poly/Mono: ON/OFF
- Vocal Harmony: 60 Presets + 10 Users
- Real-time Controllers: Pitch Bend Wheel
- Tempo: 5 ~ 500, Tap Tempo
- Octave Button: Yes
- Transpose: Yes
- Tuning: Yes
Auto Accompaniment:
- Preset Styles: 450 (403 Pro Styles, 47 Session)
- Control: Intro x 3, Main Variations x 4, Fill In x 4, Break, Ending x 3
- Fingering Type: Single Finger, Fingered, Fingered On Bass, Multi Finger, AI Fingered, Full Keyboard, AI Full Keyboard
- Style Creator: Yes
Quick Access Memory:
- One-Touch Setting:4 Per Style
- Music Finder: Programmable up to 2500 records
- Registration Memory: 8 Pads x Unlimited Banks
- Multi Pads: 4 x 123 Banks, plus user
Songs:
- Preset Songs: Large Built-In Demo
- Internet Direct Connection: Lan Port Internet Direct Connect (IDC) for free online, on demand music
Memory Devices:
- Flash Memory (Internal): 3.2 MB
- Hard Disk Drive (Internal): 80GB 2.5-inch IDE
- Storage Devices (via USB to DEVICE): USB Flash Memory, USB hard disk drive, etc.
Connectivity:
- USB to Host: Yes, x 1 (USB 2.0)
- USB to Device: Yes, x 2 (USB 2.0)
- MIDI: MIDI A In/Out, MIDI B In/Out
- Display Output: Video Out (NTSC / PAL Composite), RGB Out
Audio:
- Phones: x 1
- Microphones: MIC/Line In (Stereo)
- Loop Send: (L/L+R, R), Aux Out (Level Fixed): Selectable
- Loop Return: (L/L+R, R), Aux In (Level Fixed)
- To Satellite Speaker (L/R), To Sub Woofer (L/R)
- Amps & Speakers: Optional (TRS-MS02)
- Power Supply: AC (Inlet)
Physical:
- Dimensions: 44.9 x 17.7 x 5.6 inches W x D x H (1,140 x 450 x 142 mm) Without Music Rest and Speakers
- Weight: 33 lbs (15 kg)
Included Accessories:
- AC power cord
- Music rest and brackets
- CD-ROM
- Owner's Manual
- Installation Guide
- User Registration Card
Power Supply:
Power Cord (Included)
Same Day Music is an authorized dealer of
Yamaha
products.