Same Day Music is an
authorized Yamaha dealer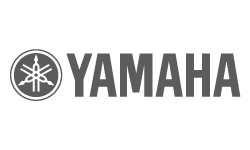 The Yamaha Arius YDP-144 digital piano provides authentic acoustic piano touch and tone suitable for any aspiring pianist. The Graded Hammer Standard (GHS) keyboard action helps build proper finger technique and strength for an easy transition to playing on acoustic pianos.
Updated piano samples deliver expressive, high resolution recordings of the Yamaha CFX 9-foot concert grand piano. Damper Resonance digitally recreates acoustic piano depth of tone when pedaling, while improved reverbs set the stage for you to replicate the feeling of playing in a variety of different environments.
The Arius YDP-144's furniture-style cabinet exceeds all expectations of the typical digital piano, lending a classic piano look to any home.
Features:
- The CFX Premium Grand Piano Voice recreates the power and tone of the flagship CFX concert grand piano from Yamaha
- GHS weighted action is heavier in the low keys and lighter in the high keys, just like an acoustic piano. The special matte black key tops are designed to absorb moisture and remain tactile after extended use without becoming slippery
- Half-damper pedal control allows for continuously increasing amounts of sustain as the pedal is depressed
- The Smart Pianist app not only gives you full control over your piano's major functions, but also analyzes your favorite songs right out of your music library using chord tracker technology
- Damper Resonance DSP recreates the sound of the inside of a grand piano when the dampers are off the strings
- 50 classic piano songs are provided in the built-in song memory as well as in a music book, "50 Greats for the Piano." These can be used to supplement practice, or simply for the player's listening pleasure.
- The 2-track song recorder allows players to practice one hand at a time or record their next hit single!
- Dual Mode lets you combine two Voices together, like piano and strings, for an inspiring playing experience
- Intelligent Acoustic Control (IAC) automatically adjusts the EQ of the built-in stereo speaker system to the player's setting, ensuring the richest tone at any volume level
- Acoustic Optimizer physically adjusts the acoustic flow by using a special design and position within the instrument to control resonance and enrich the overall sound
- Includes bench, 50 Greats for the Piano Music Book, Owner's Manual, PA150 power supply, User Manual
Same Day Music is an authorized dealer of
Yamaha
products.