Same Day Music is an
authorized Yamaha dealer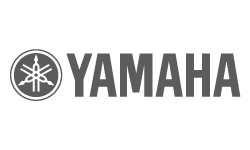 The Yamaha Arius YDP-C71PE is the first polished ebony finished ARIUS that provides Yamaha's authentic piano tone, natural touch and adds a touch of luxury to any room.
The Yamaha ARIUS YDP-C71PE provides true piano touch and tone with a luxurious polished ebony finish. The GH keyboard and 3-level AWM Dynamic Stereo Sampling Voices deliver remarkably authentic sound and natural expressiveness, making it as enjoyable to play as it is to look at. The damper pedal includes a half-damper effect, giving you nuanced expressive control over sustained notes. Dual Voice capability lets you play two different instrument sounds at the same time, while a 2-track song recorder allows you to capture your original musical ideas and performances. Additionally, the luxurious polished ebony finish brings a touch of class to the ARIUS digital piano line.
AWM Dynamic Stereo Sampling: A piano sound sampling taken from Yamaha's CFIIIS Full Concert Grand Piano
The YDP-C71PE's piano sound comes from Yamaha's CFIIIS Full Concert Grand Piano, which has won high recognition at the world's most famous concert halls and music competitions. The very best piano was selected and an experienced tuner adjusted it to top condition. Yamaha emphasizes the natural sounds that should emanate from pianos. Sampling is carefully performed over a long period, from the sound start until fadeout, to reproduce a natural sound and decay that feels nothing like an electronic piano. Additionally, they also focus on the change in timbre due to the strength or weakness of the key strike that is so characteristic of pianos. Sound sampling covered more than 10 stages of key strike strengths. The YDP-C71PE uses AWM Dynamic Stereo Sampling, sounds that most closely express the piano characteristics, obtained through rigorous recording. The Yamaha development team spent a lot of time together with pianists in thorough pursuit of the optimum touch and tone combination, resulting in achievement of natural sound changes that sound like a person is actually playing a grand piano, no matter how the keyboard is played.
The first ARIUS with a polished ebony finish
YDP-C71PE is the first ARIUS that has a polished ebony finish. It adds a luxurious look and feel of the most popular finish found on grand pianos today.
Acoustic system reproduces clearer, more voluminous sound
By using an amp and widening the Tone Escape outlet for sound coming from the back of the keyboard, the piano sound has become clearer with maximum volume.
128 notes of polyphony: Ample expression with natural sound release, even with heavy sustain pedal use
The maximum number of simultaneous sustaining keys are an ample 128 tones, which lets you perform dense musical passages. Based on Yamaha technology, there is no unnatural sound cut-off even when the pedal is pressed and many notes are played, just like an acoustic piano.
Half-pedal response widens the range of expression
Yamaha focuses on the expressive power of pedaling. The YDP-C71PE comes with three pedals found on acoustic grand pianos: damper, soft and sostenuto. The damper pedal offers a half-pedal response, capable of reproducing continuous adjustments of strength, depending on how hard the pedal is pressed.
Grade Hammer (GH) Keyboard: Natural playing feel and stability based on Yamaha's extensive piano-making expertise
Yamaha used its century-old, grand piano-making expertise to achieve a digital piano keyboard that offers a natural playing feel. It achieves slight differences in touch.
Features
- Graded Hammer (GH) keyboard
- 3-level Advanced Wave Memory (AWM) Dynamic Stereo Sampling
- Luxurious polished ebony finish
- Acoustic system offers clearer sound with more presence
- 128 notes of polyphony - Rich expressive power, free from lost or dropped notes even when the sustain pedal is used
- 2 Track Recording - Convenient for piano lessons and to record your performances to listen to yourself play
Note:
Some assembly required.
Same Day Music is an authorized dealer of
Yamaha
products.