Same Day Music is an
authorized Zildjian dealer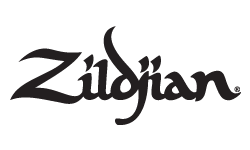 A Custom cymbals deliver a sophisticated expression of classic Zildjian A Series sounds. They feature thinner weights and radically innovative hammering.
More power and body with a stronger high-end for more presence than the regular A Series Custom Crash. A sophisticated expression of classic A Series sounds featuring thinner weights and radically innovative hammering.
A Custom Features:
- Selective: Concentrates on an exclusive range of sounds drawn from the A Zildjian palette.
- Distinctive: Radical rotary hammering techniques, exclusive to Zildjian, and special thin weights create a sophisticated sound quality reminiscent of cymbals from the 40's and 50's.
- Modern: Enables contemporary drummers to add classic A Series sounds to today's music.
- Unique: Every cymbal is individually cast and rolled from the secret Zildjian alloy, creating instruments that each have a distinct voice and character.
Played by:
- Stephen Perkins - Jane's Addiction/ Porno for Pyros
- Tommy Stewart - Godsmack
- Luis Conte - Solo Artist
- Giovanni Hidalgo - Recording Artist/Latin Great
- Rodney Holmes - Steve Kimock Band / Independent
- Will Kennedy - Solo Artist
- Samantha Maloney - Hole / Motley Crue
- Karl Lewis - Savage Garden
- Scott Phillips - Creed
- Brian Tichy - Billy Idol/Ball
- Gary Novak - Alanis Morissette
- Jota Morelli - Al Jarreau
- Adrian Young - No Doubt
- Magnus Persson - Eagle-Eye Cherry
- Tomas Brozek - November 2nd / Circus Praha
- Jurgen Zoeller - Bap
- Roberto Gualdi - PFM/Independent
- Aynsley Dunbar - Eric Burdon & The New Animals
- Andy Gangadeen - Jeff Beck
- Denny Fongheiser - Independent
- Shawn Pelton
- Devon Glenn - Independent
- John Wysocki - Staind
- Mick Fleetwood - Fleetwood Mac
- Rick Woolstenhulme - Lifehouse
- Rob Bourdon - Linkin Park
- Marvin McQuitty - Fred Hammond and Radical For Christ
- Sammy J. Watson - The Apex Theory
- Tony Royster Jr. - Independent
- Soul Toul - Independent
Same Day Music is an authorized dealer of
Zildjian
products.