Same Day Music is an
authorized Zildjian dealer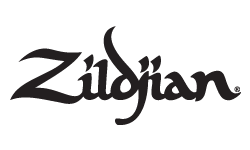 The hammered outer edge on the bottom hi hat creates radical, clean, fast "chick." This original Mastersound hi hat delivers the fast, clean "chick" sound of the Mastersound design in the bright, natural, full-bodied voice of the world's best-selling cymbal series.
Zildjian Hi Hats - The heart of your set-up.
The Hi Hat is a timekeeping necessity for all drummers. Because the hi hat and the ride both play a part in keeping time, the relationship between them is very important. They should be selected together, and they should complement each other.
What makes a great Hi Hat
The bottom cymbal should be relatively heavier than the top cymbal. This will ensure a good, clean "chick" sound. It is important that the volume of your Hi Hats balance with your snare and bass drums.
Played by:
John Tempesta - Rob Zombie
Tommy Stewart - Godsmack
Terri Lyne Carrington - Herbie Hancock / Recording Artist
Will Kennedy - Solo Artist
John JR Robinson - Studio Legend / Solo Artist
Steve Smith - Vital Information
Samantha Maloney - Hole / Motley Crue
Karl Lewis - Savage Garden
Bubba Bryant - Independent
Hilary Jones - Robben Ford
Carola Grey - Noisy Mama
Derrick McKenzie - Jamiroquai
Greg Hutchinson - Joshua Redman / Diane Reeves
Tris Imboden - Chicago
Ringo Starr - Ringo Starr Allstar Band/The Beatles
Aynsley Dunbar - Eric Burdon & The New Animals
Brain - Guns N' Roses
Devon Glenn - Independent
Mick Fleetwood - Fleetwood Mac
Randy Cooke - Independent
Alan White - Yes
Richie Morales - Mike Stern/Independent
Same Day Music is an authorized dealer of
Zildjian
products.