Same Day Music is an
authorized Zildjian dealer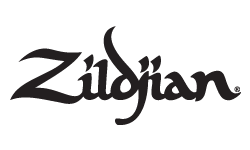 Zildjian Planet Z cymbals offer afforable new sounds and new directions for your developing drumming talents. Forged from a durable copper and zinc-based alloy, Planet Z Cymbals are shaped and lathed into bright, exciting, superior sounding instruments.
Outfit your kit right out of the box. This set includes a pair of 14 inch hi-hats, 16 inch Crash and a 20 inch ride cymbals you need to start out right and play like a pro.
Crash
Get your point across. Planet Z Crash cymbals give your music a pronounced punch with full, exploding sound. This lively and versatile crash will cut through when you most need to accent the beat.
Ride
Set the pace. Planet Z ride cymbals provide clear stick definition on top of underlying tones that don't get out of control. Use the loud, piercing bell for patterns and accents or play more towards the outer edge of this multifaceted cymbal to create a washy, high-volume wall of sound.
Hi-Hats
Here's where you really keep the beat. Planet Z HiHats house a range of sounds depending on how you play them. They're clean and crisp when closed, and big and aggressive when open. 14 inch pair for more volume and cutting power.
Same Day Music is an authorized dealer of
Zildjian
products.