Same Day Music is an
authorized Zildjian dealer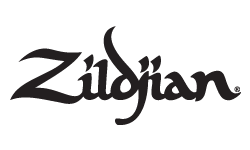 All 3 ZBT box sets open the door for beginning drummers to experience the Zildjian sound. With sound grooves on the top surface of ZBT cymbals and round hammer strikes in a simple circular pattern, they magnify the basic sound of distinctive ZBT alloy.
Features
- ZBT 14 in. Hi-Hats: Sharp and focused. Excellent, bright "chick" sound.
- ZBT 16 in. Crash: A splendid fast crash with a bright high-pitched tone.
- ZBT 20 in. Ride: Medium high-pitched tone. Precise, clean stick definition.
ZBT Series
The ZBT Series is made form the same energetic sheet bronze alloy as the Edge and ZBT-Plus Series. This is an ideal first set with great sound and great value.
Features
-
Bright
Intense, high-pitched sound cuts through the mix of other instruments.
-
Loud:
Sheet origin and lathing techniques create high-volume projection.
-
Fast:
Speaks quickly and brightly when struck then decays rapidly.
-
Consistent:
Pressed and lathed from sheets of uniform, high-quality bronze alloy.
-
Great Value:
Manufacturing innovation delivers Zildjian quality at affordable prices.
-
Brilliant:
Sold exclusively in the highly polished, brilliant finish.
Same Day Music is an authorized dealer of
Zildjian
products.
Sheet bronze alloy cymbals@Loud, bright, fast sound@14" hi-hats, 16" crash, 20" ride@Includes cymbal bag
Same Day Music is an authorized dealer of
Zildjian
products.