Same Day Music is an
authorized Zildjian dealer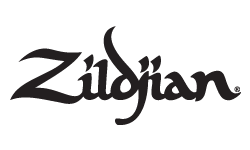 Start Here, with the Zildjian ZBT Pro Premium Cymbal Package. Go anywhere, don't let price stand between you and a sensational sounding set of cymbals. Revolutionary manufacturing techniques developed by the Zildjian Sound Lab release a fast, bright, high-volume sound from the power-packed ZBT alloy. They make an ideal first set of Zildjians for any school marching and concert band.
Includes
- 1 x Zildjian ZBT Pro BoxSet 14HH/16C/20R/Free 18-inch crash:
- ZBT 14-inch hi-hats: sharp and focused. Excellent, bright "chick" sound.
- ZBT 16-inch crash: a splendid fast crash with a bright high-pitched tone.
- ZBT 20-inch ride: medium high-pitched tone. Precise, clean stick definition.
- with Free 18-inch ZBT crash
- 1 x Cannon Percussion cymbal arm (holds up to 14 inches)
- 1 x Zildjian ZHT China splash (10-inch)
- 1 x KickPort Plus Pack Port/D-Pad Pack (Black)
Same Day Music is an authorized dealer of
Zildjian
products.