Same Day Music is an
authorized Zildjian dealer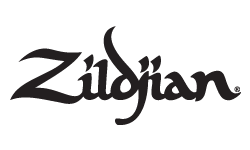 A brilliant finish and high volume sound, the Zildjian ZBT cymbals are ready to rock! The ZBTX390 is a pre-matched set that includes 14 inch hi-hats, 17 inch crash and a 22 inch ride. The ZBT cymbals are crafted using revolutionary manufacturing techniques developed by the Zildjian Sound Lab, releasing a fast, bright, high-volume sound from the power-packed ZBT alloy. A splendid fast crash with a bright high-pitched tone and brilliant finish make the Zildjian ZBT Crash Cymbals an ideal first set of Zildjians for any school marching and concert band.
Features:
- Bright: Intense, high-pitched sound cuts through the mix of other instruments.
- Loud: Sheet origin and lathing techniques create high-volume projection.
- Fast: Speaks quickly and brightly when struck then decays rapidly.
- Consistent: Pressed and lathed from sheets of uniform, high-quality bronze alloy.
- Great value: Manufacturing innovation delivers Zildjian quality at affordable prices.
- Brilliant: Sold exclusively in the highly polished, brilliant finish.
Same Day Music is an authorized dealer of
Zildjian
products.