LR Baggs M1 Pickup for Acoustic Guitars
Completely passive operation; clear, rich tones that are resistant to feedback, noise and hum, adjustable pole pieces with smooth threadless tops
This item must be exchanged directly through the manufacturer if it is found to be defective, and can only be returned to us if it is unopened.
Payment Options We DO NOT COLLECT TAX except on orders shipped to New Jersey.
Recommended Accessories for L.R. Baggs M1
LR Baggs M1 Acoustic Guitar Pickup Product Description
Same Day Music is an
authorized LR Baggs dealer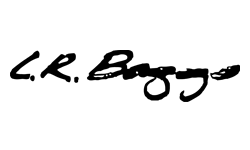 Available in completely passive design, the M1 delivers professional amplification in minutes. Adjustable pole pieces provide balance from string to string and the 1/8" jack makes removing the pickup a snap for when you are in the studio. Install the pickup with the strapjack or use the 10' external soundhole cable for absolutely no modifications to your prized instrument.
Features:
- Highly Feedback-resistant
- Adjustable pole pieces
- A perfect blend of string and body signal
- Quiet hum-free operation
- Built-in gold plated 1/8" jack
- Includes a pre-wired strapjack harness and 10' cable for no modifications
Same Day Music is an authorized dealer of
LR Baggs
products.
User Reviews for LR Baggs M1 Acoustic Guitar Pickup
7 users have rated this product, but no one has reviewed it yet. To rate this item and/or write a review, click the "Rate It" button.