Same Day Music is an
authorized LR Baggs dealer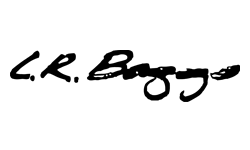 The M1 is a passive sound-hole magnetic pickup that features outstanding body sensitivity with great warmth and presence. Its dual-coil design employs L.R. Baggs' exclusive TriAxial Dynamic Technology to produce clear, rich tones that are resistant to feedback, noise and hum, with string and body sound all in one.
The M1 redefines what is possible from a sound-hole pickup and eliminates the trade off between ease and performance. It's never been easier to get superior live sound!
From your first strum you'll know that the M1 is pure magic. What makes it so different? The secret is the breakthrough patent-pending TriAxial Dynamic Technology developed by Gary Garrett and Lloyd Baggs. This technology allows the pickup to respond to the guitar's string and body vibrations.
The M1 is a humbucking pickup -- with a twist. In a common stacked humbucker, the second, lower coil cancels hum, but doesn't contribute anything positive to the sound. In fact, it can muddy the sound of the main coil. LR Baggs unlock the second coil. This allows it to make a positive sonic contribution while maintaining the pure open sound of a single coil -- but without the hum.
In the M1, the hum-canceling coil is suspended under the main coil by a tuned support that allows it to move in three dimensions. The primary coil moves with the guitar top and creates a body signal in the suspended secondary coil. This brings the M1 to life, with string and body sound all in one. It's like having a dual pickup system in your sound-hole. And it's all passive!
They've carefully tuned the support to control motion in all three dimensions. This allows to selectively add the presence and realism from the body signal while suppressing runaway feedback.
Same Day Music is an authorized dealer of
LR Baggs
products.
- Completely passive operation; no batteries to worry about
- Quiet, hm-free operation under the most challenging live conditions
- Highly feedback resistant
- Adjustable pole pieces with smooth threadless tops preserve fingerstylists' nails
- Built-in gold-plated 1/8 in. jack makes moving or removing the pickup a snap
- Includes a prewired strapjack harness and a 12 ft. Hosa audiophile-grade cable
Same Day Music is an authorized dealer of
LR Baggs
products.
Shipping Weights and Dimensions

Shipping Weight: 1 lbs
Shipping Dimensions: 6 x 4 x 3 in