Same Day Music is an
authorized Zildjian dealer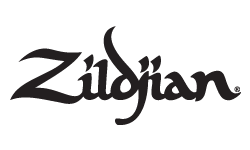 A Custom Fast Crashes are bright, airy and responsive with an extremely short decay. While slightly thinner than the existing Custom Crash, the A Custom Fast Crash explodes with color. It is thin with a brilliant finish.
Cymbal Details:
- Category: A Custom Series
- Type: Crash
- Size: 18" / 45.72 cm.
- Weight: Paper Thin
- Finish: Brilliant Finish
- Bell Size: Medium
- Profile: Medium
- Pitch: Mid
- Sound: Bright/Mid
- Volume: General
- Balance: Blend
- Sustain: Short
- Skill level: Advanced, Beginner, Intermediate, Professional
- Genre(s): Alternative, Country, Fusion, Hard Rock, Hip Hop, Jazz, Latin, Metal, Other, Percussion, Pop, Punk, Rock, World
A Series Custom Features
- Selective: Concentrates on an exclusive range of sounds drawn from the Zildjian A Series palette.
- Distinctive: Radical rotary hammering techniques, exclusive to Zildjian, and special thin weights create a sophisticated sound quality reminiscent of cymbals from the 40's and 50's.
- Modern: Enables contemporary drummers to add classic A Series sounds to today's music.
- Unique: Every cymbal is individually cast and rolled from the secret Zildjian alloy, creating instruments that each have a distinct voice and character.
Same Day Music is an authorized dealer of
Zildjian
products.